In recent years, the business world has undergone a rapid digital transformation. Today, sensitive data are more accessible and available than ever. While this is good news for the analytic initiatives of data-driven organizations, it also brings increased risk.
As businesses share and use more sensitive data, the threat of leaks and breaches also grows. Even tech giants like Apple, Samsung, Meta, and Twitter weren't safe against data breaches of sensitive user information in 2022.
In 2023, new data security and privacy developments can significantly impact your business. Here, you'll learn about significant shifts and key trends shaping the data security and privacy industry today. By the end of this article, you can better understand how to leverage them to protect your business.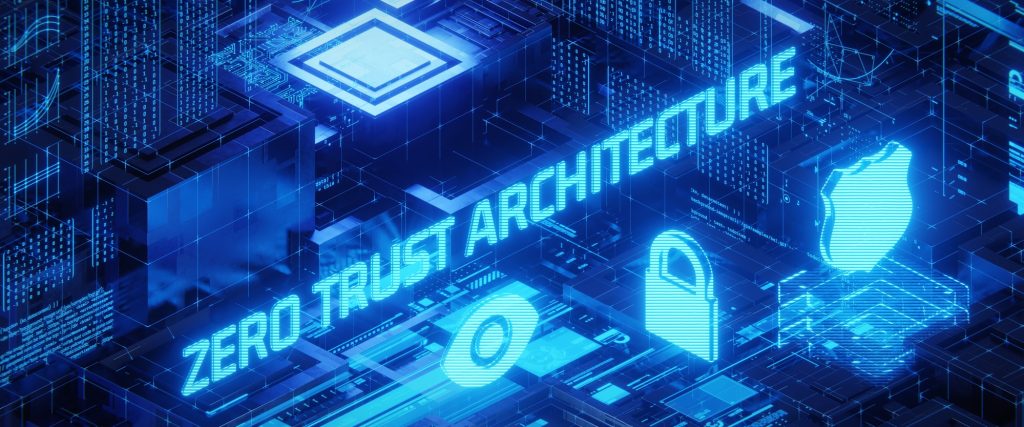 1. Zero-Trust Security Is Further Adopted
As business technology becomes more advanced and remote working trends prevail, organizations are more inclined to adopt a zero-trust security model.
A zero-trust model embodies the 'never trust, always verify' concept. This means that even if a zero-trust user can be identified and authenticated, they shouldn't be granted access to all corporate data and resources. With a zero-trust environment, users are continuously reassessed, revalidated, and reauthorized using multiple authentication methods.
According to experts, the zero-trust model will be the fastest-growing form of network security, with about 60% of businesses expected to join the bandwagon by 2025. In addition, the Biden administration has already directed federal agencies to adopt a zero-trust architecture by the end of 2024.
As such, zero-trust security solutions are likely to increase and become more sophisticated. In particular, Rubrik now offers top-of-the-line data protection security technology with granular role-based access controls that their competitors, like Commvault, can't provide. Check this comparison of Commvault vs. Rubrik to know more.
2. Growing Consumer Awareness On Data Security Increases Regulatory Pressure
Data security and privacy are hot topics now more than ever before. Social media documentaries and campaigners show people just how much sensitive data are gathered by businesses. These include locations, personal information, purchases, and more.
Consequently, there's expected pressure on regulatory and government bodies to achieve greater privacy. Fortunately, governments worldwide are increasing their efforts to protect their citizens' data privacy.
Experts predict that up to 65% of the world's population will have personal data covered under a new privacy regulation. Moreover, governments continue to draft and implement modern data security and privacy laws, up from 10% since 2020. In 2023, five major states in the US are expected to roll out comprehensive data privacy laws.
3. Data Security Transparency Becomes Top Priority
As large-scale breaches continue to shock the world, consumers become more concerned about the security and privacy of their sensitive data. Up to 50% of consumers switch brands simply because of their data-sharing policies and practices.
A business that fails to show data transparency and protect customer data will lose consumer trust. As customers demand more transparency on how their data are used and protected, organizations need to create awareness of these issues.
The federal government is also stepping in to further improve data transparency. Critical infrastructure organizations are now required to report any security incidents and ransomware payments.
Also, the Securities and Exchange Commission proposed a security disclosure requirement for public companies. They are obligated to disclose their board members' cybersecurity expertise and periodically report their cybersecurity practices.
4. Data Security Operations Are Outsourced
Data security has become far too complex for most businesses, especially startups, to manage on their own. Most companies are neither experts in cybersecurity and data privacy nor do they have the right resources and skills to manage full-fledged security operations.
Furthermore, information technology (IT) departments are increasingly overwhelmed, and the significant skills gap for security teams makes it difficult to retain and recruit the right talent. As such, most companies will start outsourcing their daily data security and cybersecurity operations to a more experienced and well-equipped IT firm.
5. Demand For Data Security Talent Is Growing
In line with the previous trend, the world also witnesses increased demand for the right data security talent. With the ever-changing and increasingly sophisticated privacy regulations and requirements, there's an uptick in cybersecurity and data security job recruitment.
Over a million cybersecurity jobs will be available in 2023. New tech courses and education programs have been created in recent years to meet the demand for these data security and privacy positions.
6. Security For Hybrid And Remote Workforce Is Heightened
Due to the pandemic, organizations worldwide were forced to change how they work. Restrictions and health protocols caused the shift to work from home. That said, as businesses move forward in the post-COVID era, remote work will likely continue but also make way for a hybrid workforce.
If companies are to fully transition to this work setup, their data security and compliance policies must be updated. That way, they can be protected against data breaches due to increased data access and transfers from personal devices and a higher likelihood of data leaks.
Therefore, companies need to modernize their IT infrastructure and think of new ways to enhance data security and keep up with data threats to ensure regulatory compliance. As employees continue to rely on technology and better data access to do their job, organizations should see to it that each worker is equipped to protect data and keep their systems secure.
Many tools and mechanisms are available, from multi-factor authentication to secure antivirus software and virtual private networks. Through any combination of these, businesses can empower their remote employees to better guard against malicious actors.
7. The Future Is Passwordless
For years, passwords have been the first-line defense against data breaches and leaks. Today, there's a growing trend of moving to a passwordless approach to access management to fight against phishing incidents.
A passwordless security framework is expected to be a phishing-resistant authentication that offers better privacy, scalability, and improved convenience to users. Adopting a passwordless approach can significantly benefit companies by eliminating the risk of credential stuffing attacks and password breaches, thereby strengthening corporate data security.
Moreover, a passwordless approach improves convenience and user experience. Employees can quickly access software and critical data without wasting time resetting forgotten login credentials.
Takeaway
Data security and privacy will continue to be a major topic for every organization in the foreseeable future. The above list provides insights into how data security and privacy will look like for 2023. They can guide you on how to better protect your company's data and stay competitive.
You don't want your organization to be left behind. See which trends are suitable for your business in terms of operations and growth and apply them accordingly.