An Indian hacker going by the alias of IND 3MB3R has hacked the City District of Government of Lahore, Pakistan website. The hacker posted an Anti-Pakistani message on the webpage's defacement, stating:
Hey Admin Your Website Has Been Hacked By
IND 3MB3R

Salute Indian Army

Pakistani Kids Keep Distance From Indian Server.
IT'S "PAYBACK FOR HACKING INDIAN SITES"
The attack seems to be motivated by patriotism and in retaliation of Pakistani hackers defacing and hacking into Indian websites. The website is still defaced and is yet unknown as to how the website was exploited. However, the website may have been vulnerable to a redirection bug since the original website loads up for half a second and then redirects to the deface page set by the attacker.
Along with that message the hacker posted an Indian Army logo and with that he has added a link to his Facebook account in the footer of the html built deface page. The website is still defaced as of the moment of writing this article. A mirror has also been made onto Zone-H Archives for a cached version of the defacement.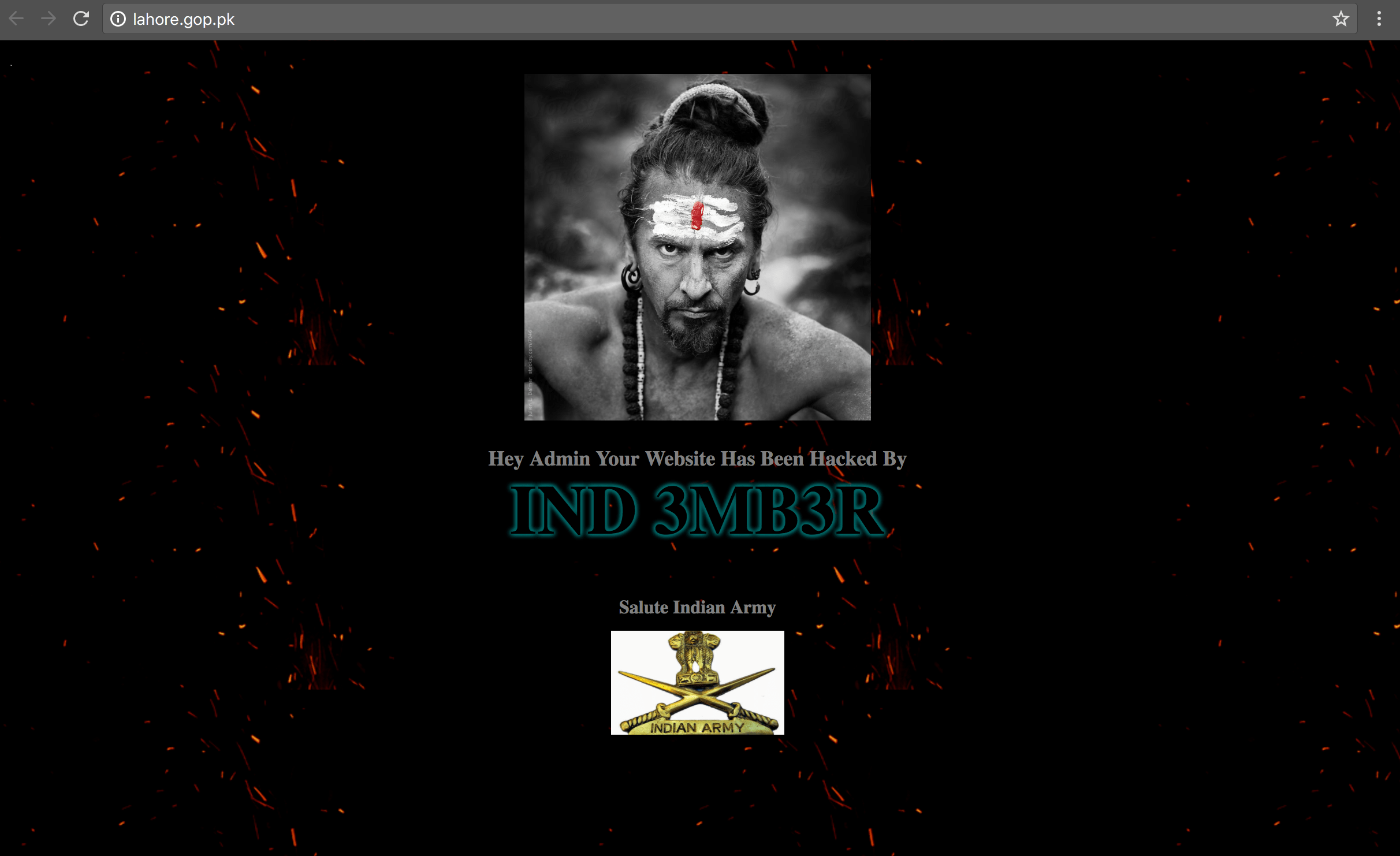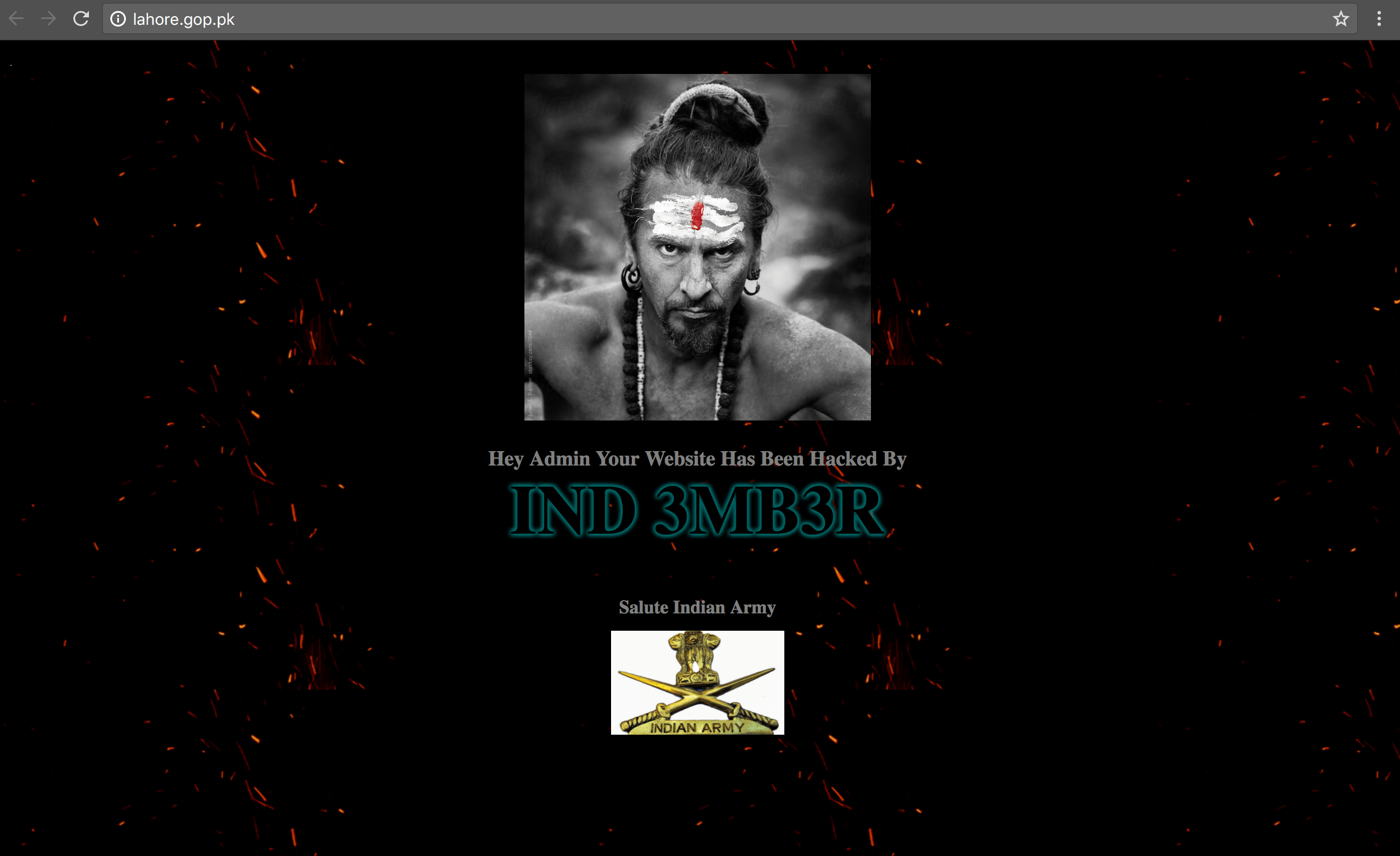 Hackers from both countries have been hacking each others countries. Recently, the Indian hacking group Luzsec India hacked into the Governor's Inspection Team of Pakistan website. That attack came after the Pakistani hackers collective Pak Cyber Skullz hacked and defaced the Indian Government, District Education Office Surat website. A never ending cycle. Hacks like this, between the two countries have occurred and happened repeatedly ever since the dawn of the internet. It seems as the older generation puts their deferences aside, the younger generation comes in and picks up the tools and destruction left behind by the elders.