The data that circulates over the internet is stored and managed at a separate physical space known as "server" and that when multiple servers are stored in a single location, it is called a "Datacenter." A data center is a centralized location that offers physical space to manage and store the data of any organization. Some IT organizations run their own servers whereas some other companies hire servers from data centers.
Data center market is rising up day by day because there is a need for data centers in various industries related to health care, banking, government, and retail industry. Recent developments in the cloud have shown a significant impact on the data center market. Let us briefly go through the trends of data center growth in 2018.
Increased attention toward cloud technology
There are two factors which are the main reasons for global data center market growth since the past few years; one is the increasing demand for cloud computing, and data storage management is the other factor. Community cloud technology is becoming more popular day by day, and it might boost up the data center market in the near future. More and more customers are interested in getting their businesses private cloud server than go for a physical one.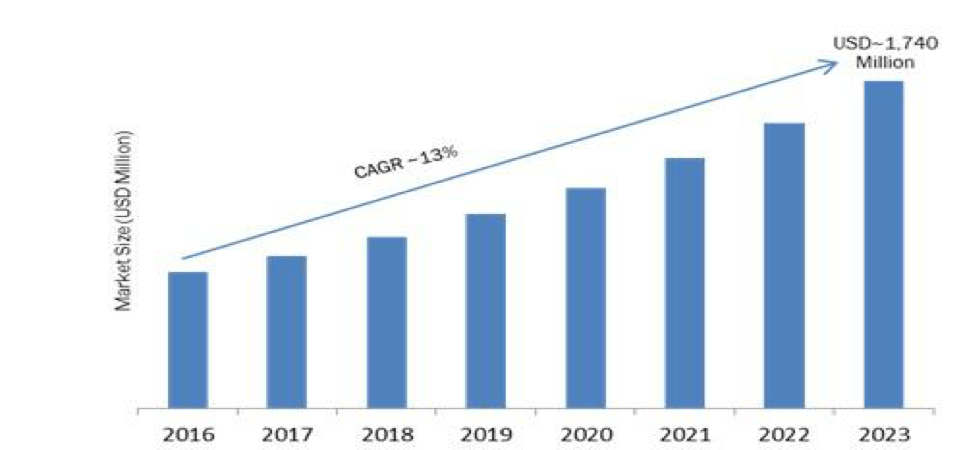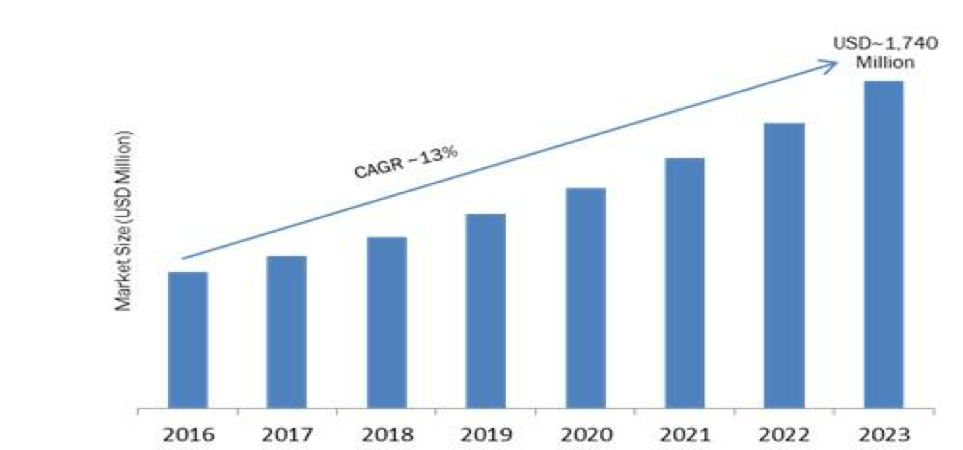 The Rise in Demand for Quantum Computing
IT companies and financial institutions have been focusing on quantum computing since last two years. Quantum computing is an important trend that is acquiring grip in the data center market. Many industries in the world are coming across problems while solving complex mathematical problems.
Lack of proper systems for mathematical calculations is the major concern for this problem. Consumers are looking towards quantum computing that quickly solves problems; this is the main reason for the growth of HPC (high-performance computing) market in 2018.
Developers across the world are working hard to make a quantum computer that computes mathematical problems quickly when compared to advanced supercomputers. Quantum computers are expected to intake less power which favors them a lot in the data center market. Therefore the rise in demand for quantum computing seriously impacting data center growth in 2018.
Increasing Demand for Eco-Friendly Data Centers
Many companies across the globe are making their efforts to implement green data centers to cut down the rising energy costs and also to obey government regulations for protecting the environment. The heat outcome from data centers is being recycled for other purposes. Efforts are being made to increase productivity by lowering the energy consumption and by reducing the emission of greenhouse gases. Energy efficient infrastructure is rolled out to obtain operational efficiency. Top giants in the data center sector are investing more in innovative designs with advanced cooling systems, and it is one of the major reasons for data center growth in 2018.
Impact of Big Data Analytics
A tremendous rise in hyper-scale data centers growth has been observed recently. It is because of the evolution of third platform technologies which require more and more networking resources. In such cases, data centers of the present generation have to be scaled beyond their capacity. To do so, we have to create a software-defined infrastructure characterized by transforming the existing hardware defined establishment.
Data centers are concentrating on real-time data analytics to provide the necessary visibility required to make critical business decisions. Big data analytics which is gaining popularity in this era is making it difficult for users to run data centers.
Emerging Markets
A number of businesses across the globe are working hard to extend their services, and at the same time, new companies are trying to grow. The inexpensive power along with a few other factors like connectivity is making these markets to go towards data centers.
Telecom industry is also one of the reasons for the rapid growth of data centers in 2018. Organizations are aiming to develop their digital economy by depositing underground fiber cables. Improving broadband connectivity in rural areas is the tough challenge for telecom companies, but they are making efforts to increase their network reach. Vast usage of smartphones across the world has increased internet usage which in turn is driving the growth of data centers.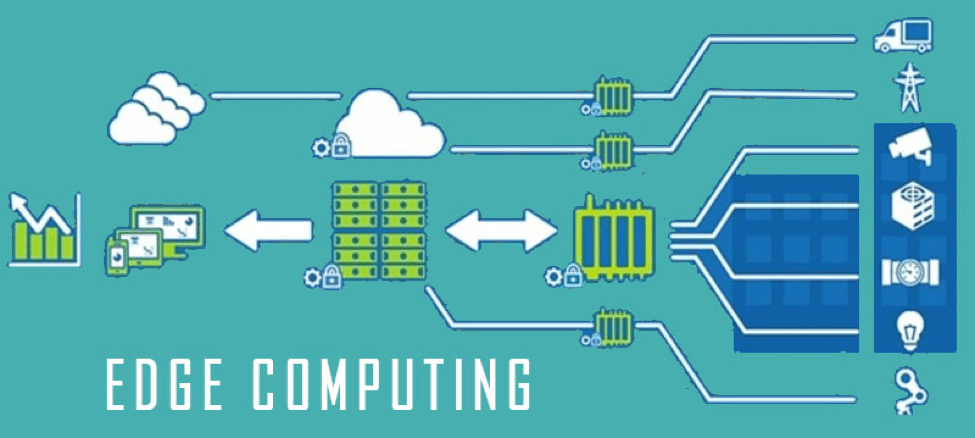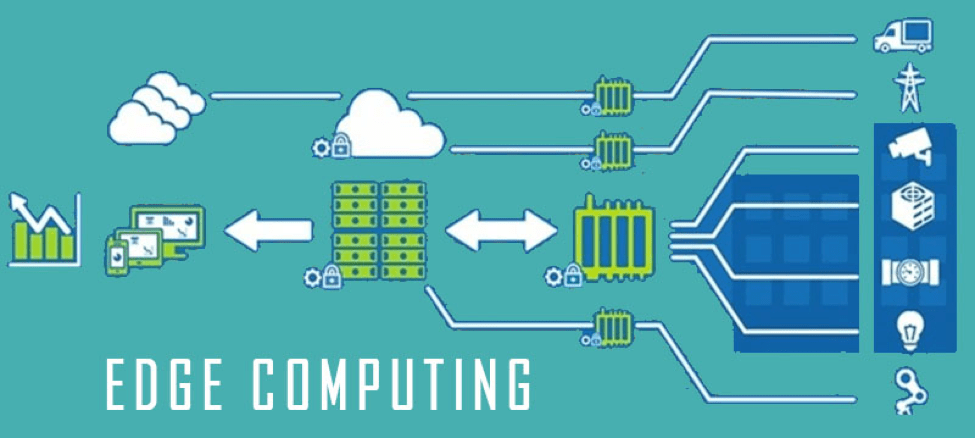 Edge Computing
The exposure of edge computing has also contributed to the data center growth in 2018. The artificial intelligence is forcing companies to purchase high-end infrastructure from leading vendors like HP, Dell, and Cisco in the global data center market.
Effect of IOT
Various locations are required to analyze data on the Internet of things projects. These locations may be intelligent gateway devices or endpoint devices with integrated computer storage. The IoT data may also be analyzed by nearby devices that perform the local computation. It is a known fact that there are many centers for storing and analyzing data, and many data centers will also help to transfer data across various platforms. So the effect of IOT is also a reason for data center growth in 2018.
IOT Workloads and Telecom Providers
If you consider IOT workload, it will greatly influence the location for storing Internet of things data. Location of the data center also affects the data processing. Many users have reported that it would be good if the monitoring or QC (quality control) are operated near the data source. Microdata centers do satisfy these conditions, so they are touted to become more famous in the upcoming days.
The increased use of the internet, technology, electronic devices, and smartphone is making way for digital transformation on this earth. All these things require a perfect data center set up with advanced security and high speed of data transfer. The data center for these requirements should be highly flexible and scalable. All these factors will have a direct impact on the development of cost-effective data center infrastructure which most telecom companies would prefer.
Impact of Analytics Workloads
Cloud not only stores data but it also processes IOT data which is another great opportunity for data center providers. Most of the companies depend on the public cloud for analyzing data generated through IoT. Local Computing devices and colocation facilities which are associated with data generators equally share processing data on-premise data centers. Interestingly, companies are going mad over advantages of cloud technology like flexibility, scalability, and ease of deployment.
Automation in the software-defined data center has also shown a positive impact on the growth of the data center market in 2018. Also, the increased market and business expansion are making companies look for data centers with high bandwidth, greater mobility, and excellent operational efficiency.
Increased Data Sensitivity
Companies will prefer to install data center within their work premises in case if the data sensitivity increases . This trend is already observed in multinational companies as the laws are becoming stricter. Be it a small firm or a multinational company; there will be some crucial data for every organization. So they are willing to locate data center close to them. This factor is also the reason for data center growth in countries like India, the United States where there are several MNCs and startups.
Huge Investments and Cost Benefits
Considering the advantages of data centers, many companies are investing a lot in high-performance data centers for their business needs. Also, the environment-friendly principles along with high computing execution in the modern data centers are attracting the company's attention.  Keeping all these positives aside, there are even some loopholes like the high initial cost of investment which have slightly affected center growth in 2018.
Final Words
Growing demand for edge and cloud computing has forced enterprises to depend on data centers for their needs. Businesses came across new challenges and the efforts to globalize their operations highly influenced the data center growth in 2018. Leading banks, startups and multinational enterprises are outsourcing data centers for storage needs and the dependency would increase more in future. By looking at all these factors, we can conclude that data centers have experienced a tremendous growth in 2018 and its future looks promising.