Millennials are using modern technology to get better results with minimum effort. Online video editor is one of the excellent tools to take your video marketing to the next level. Thankfully, you have access to a lot of video makers.
If you're looking for a video maker, try promo.com. Apart from exciting features, it is extremely easy to use. Thus, you don't need any experience editing videos with the Promo editor.
If you are a millennial and want to know about online video editing, you have come to the right place. In this article, we will discuss why and how to use online video editors. Moreover, we will talk about the best video editors.
Why Should You Use an Online Video Editor?
Being a millennial, you may want to know why to use an online video editor. It offers you a range of benefits. From easy access to modern tools, you get everything in one place. And most importantly, it gets the job done.
Using a video editing program requires expertise in graphics. You have to spend weeks or months learning the program before using it. However, an online video editor is designed for everyone. People with no prior experience can use it easily.
Furthermore, it is accessible from anywhere. So, you don't need to download huge programs to start working. Yet, it is fully functional and gives you almost every editing tool.
Online video editors are lightweight. Hence, you don't need exceptionally fast computers to run them. Additionally, you can export your videos in many formats.
Most importantly, you can share your content on social media platforms instantly. It reduces your workload.
How to Use It?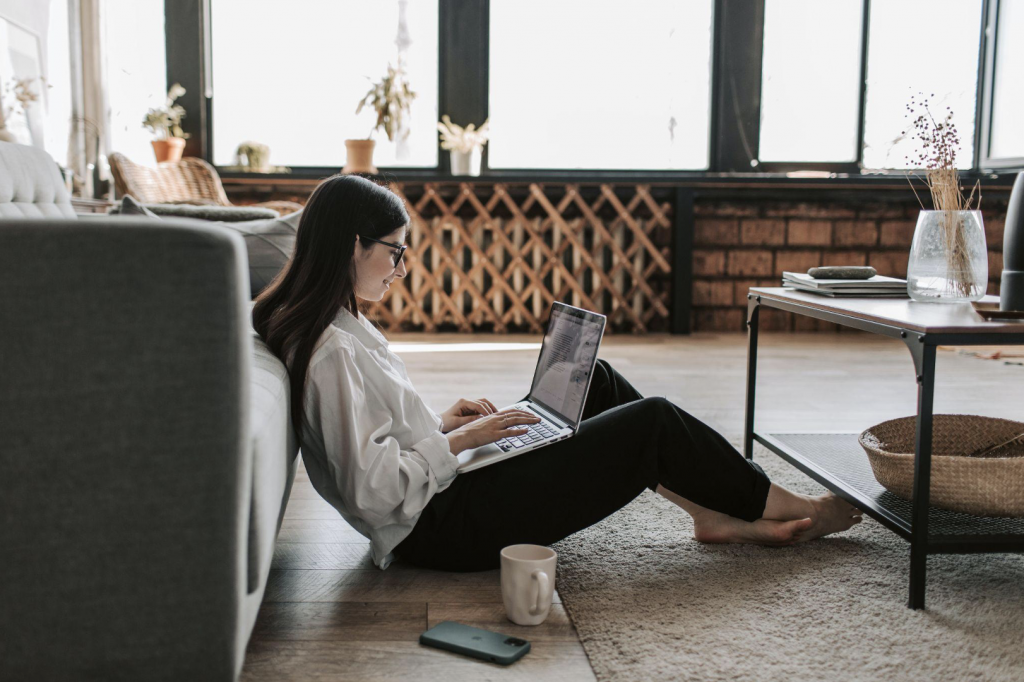 Such software is designed for everyone. From experts to first-time users, everyone can get the most out of it.
Firstly, you need to collect all the files you want to use in your video. It can be a picture, GIF, or video. Depending on the video maker, you can use various formats. Thus, Even if a video maker doesn't support a format, try converting the video into supported formats.
The second step is to upload all your files. Now, you have to choose the transition style. If you are using images, you have to set the display duration. Upload an audio track or choose one from the library.
Before you export your video, you can use effects or filters to enhance your video. Play around with available tools to improve your video as much as possible. Once done, you can export your video.
Tips for Using an Online Video Editor
Video editing is a proper job that requires expertise to get the best results. If you are a beginner, you need to work on your editing skills. Here are a few tips to get the most out of a video editing tool.
Promo
Arguably, the best online video editor is Promo online editor. It features a library of over 12 million video clips. Looking at its editing features, you can never go wrong with Promo.
Apart from editing tools, it allows you to build campaigns to boost sales, reduce CPC, promote services, increase traffic, etc. Use Promo and grow your business with confidence.
Fast Computer
Video editing programs require better machines. Regardless of the brand or model, you need to choose a fast computer with a lot of storage space. So, investing in a solid-state drive (SSD) is a good idea. You have to get at least 8 GB RAM to decrease editing times.
Keyboard Shortcuts
Using keyboard shortcuts, you can speed up the editing process. Moreover, try to memorize the keyboard shortcuts as early as possible.
If you have the budget, you can buy an editing keyboard. Also, it has shortcut icons that make the entire process fairly simple.
Watch Tutorials
Every online video editor comes with several tutorials. So, they highlight the available features and how to use each feature correctly.
Watching tutorials is as important as editing your videos. Usually, tutorials come from the creators of the tool. They know about the tool more than anyone else. Hence, it is a great idea to start watching tutorials and enhance your editing skills.
Color Correction
Gone are the days when you could only edit colors in photos. Now, you can use color correction and color grading in video editors as well. Using color correction, you can highlight subjects, set the mood, and evoke emotions.
While using the color correction tool, you must ensure consistent colors throughout the videos.
Pay Attention to Audio Track
Never focus on the visuals only. Also, the audio track of your video is as important as the visuals. If people can't understand audio, they will leave your video immediately.
How many times do you continue watching the video just because you loved the background music? Use the right song instruments to highlight key moments.
Unless you want to pay, always use a royalty-free audio track to stay out of unnecessary trouble.
Best Online Video Editor Tools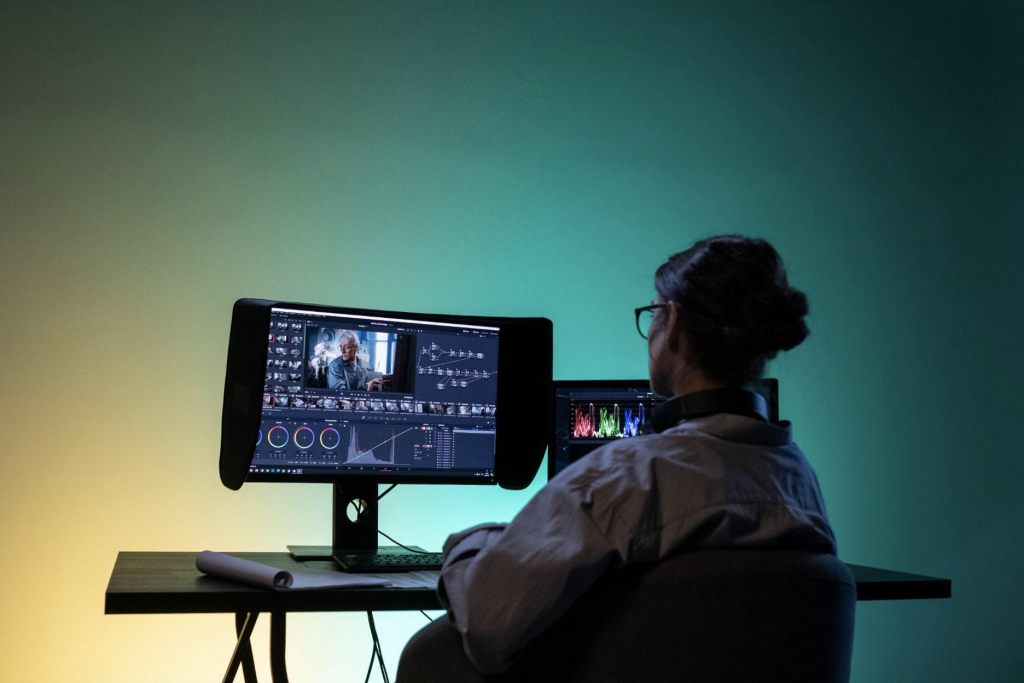 Let's talk about a few video makers that get the job done easily.
Clipchamp
One of the best free video maker software is Clipchamp. So, apart from editing features, it also allows you to compress or convert video. And the best thing about Clipchamp is that it is beginner-friendly.
From changing backgrounds to adjusting brightness, you can do anything. Gladly, it has a huge library of stock footage and images. However, some features are available to paid users only.
FlexClip
FlexClip is a powerful tool that offers you many features. With a library of over 2.5 million images and videos, you don't need to find stock images on other websites.
To use this tool, you only need to know how to drag and drop items. Watch a few tutorials to understand the advanced features. Moreover, from adding text to impressive effects, you can do everything with a few clicks.
Parting Words
So there you go, with this many tools you'll surely find one that clicks with you. The beauty of competition is the variety it comes with. It's important to stand out, so to do that you need to differentiate. So look for the tool that offers the most perks to benefit your needs. Finally, that being said, get out there and go learn some editing!