Rolex is not giving away 3,000 sets of free watches on its anniversary. The Rolex website shared on WhatsApp is fake, and does not belong to the official Rolex brand.
Fake news is been spread over WhatsApp to thousands of people around the world regarding the famous luxury watch brand "Rolex" giving 3,000 watches on its 93rd anniversary. While many are confused if it's an April fools joke set by Rolex, the website itself is a fake and is not owned by the official watch brand company. In short, Rolex isn't giving free watches in celebration of its 93rd anniversary.
The website has been set to fool many by getting as much as traffic possible so the webmaster can earn huge amount of money from the advertisements placed on the website. As users are to visit the website, they are to click on an Advertisement without the user's knowledge and forces them to share the free watch giveaway news to 20 other friends on WhatsApp in order to be one of the winners.

Upon checking the source code of the fake website, the webmaster left a publicly visible traffic monitoring code of "Who's Among Us" that allowed us how far this news had spread on WhatsApp. At the time of publishing this news article, over 2,500 people were viewing the page in real time.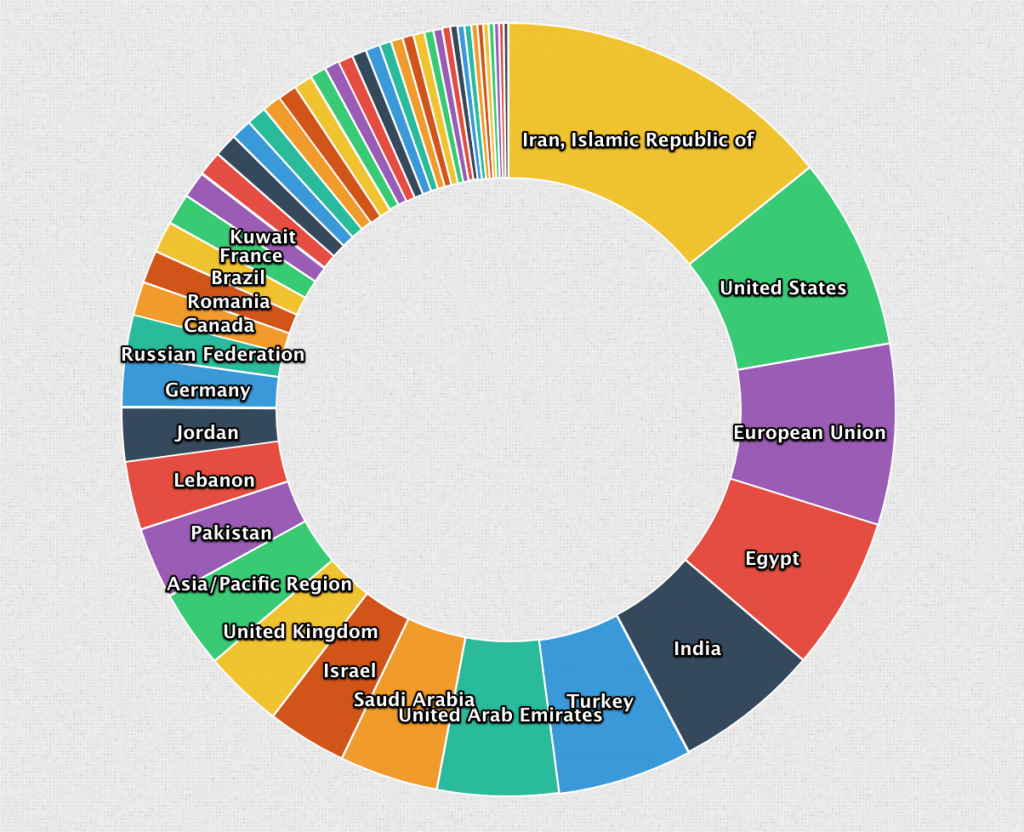 According to the "Who's Among Us" country traffic analytics, the Rolex free watch giveaway had been spread to these 10 countries the most:-
Iran
United States
European Union
Egypt
India
Turkey
United Arab Emirates
Saudi Arabia
Israel
United Kindom
The domain name used may look just like the official Rolex domain. However, if the spelling of the domain is checked carefully, the letter "ẹ" used on the fake domain is not the letter "e" that we use in English.
Fake E used on the fake Rolex domain = ẹ (rolẹx.com)
Real E = e (rolex.com)
The Rolex free watch giveaway news appears to have been spread over WhatsApp since March. While many aren't aware of this fake site, it is unlikely to get reported by users due to lack of knowledge of the fake domain name. Currently, it's unclear when will WhatsApp block the message from being spread further.
Update:- A new fake Rolex website is currently going viral regarding free watch giveaways on its anniversary.
Fake L used in the new domain = ł (rołex.com)
Real L = l (rolex.com)
If you look closely, the both L letters are different. The fake domain with the letter L has a stroke with it and is a letter from West Slavic.
As users are to open the following page:-
They are redirected to a page that allows the owner to earn some money from advertisement.