Indian hackers claimed to have hacked the Snapchat App a year ago, which lead to a data leak of 1.7 million users of the App on the dark web earlier today. The Indian hackers are yet Anonymous, although the leak appears to be motivated by latest news regarding Snapchat's CEO "Evan Spiegel's" claiming to stop Snapchat in poor countries like India and Spain. Although, Evan Spiegel recently announced that he made no claims and the claims that are spread on social media were made by a Snapchat ex-employee.
According to Snapchat, the ex-employee had been fired due to his poor performance 3 weeks ago and is to face a lawsuit with the company. Snapchat haven't made any statements or announcements regarding the date leaked or breached, although the story is yet to still develop further.

Just as the fake claims had been shared over on social media networks, Indian Snapchat were extremely angered by this news, leading them to uninstall the App and give a negative review on the Snapchat App at Google Play Store. At the time of publishing this news article, 1,522,002 Snapchat users rated the App as 1 star on Google Play Store.
Indian Snapchat users have started to protest on social media networks, making the hashtag #UninstallSnapchat and #BoycottSnapchat trend on Twitter. While many Indian Snapchat has started to make funny meme's against Snapchat and Snapchat's CEO.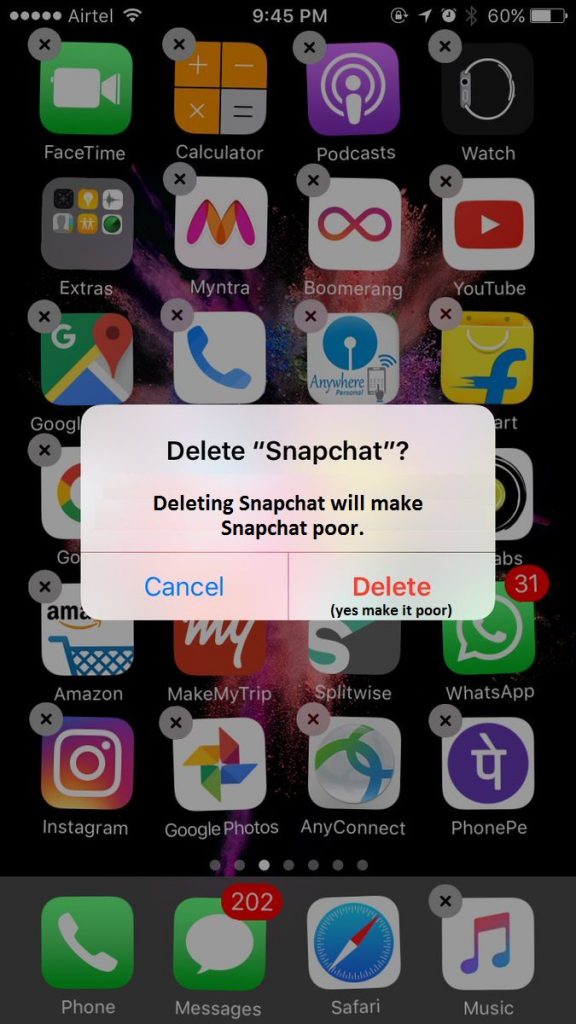 As the news gave gone viral, Snapchat has decided a new notification on the Snapchat App for users trying to delete it from their devices. Upon deleting the SnapChat App, it gives users a notification message saying "Deleting Snapchat will make Snapchat poor.". Surely, uninstalling the App would make Snapchat poor and a big loss in billions of dollars.
This news story is still to develop. This news article will be updated as soon as more information is received on the Snapchat's data being hacked and leaked online.