Traditional interior design offers many benefits, including that it creates a home that is unique, personal, and tailored to your needs. It can also provide a pleasant living environment, increase property value, and make homes decent.
However, there are also many drawbacks to traditional interior design, including that it can be costly and time-consuming, with the designer having to measure and take notes on every aspect of the room. It also takes a lot of time to get the design just right.
What is AI? How AI Changes the Interior Design Industry?
Artificial intelligence can be defined; as the idea of creating intelligent machines that can think, learn, and act similarly to human beings. AI has entered many industries, such as healthcare, finance, manufacturing, retail, etc. But how can AI change the interior design industry?
The interior design industry is booming industry. It has grown exponentially in recent years, with expected growth in the future. However, AI has the potential to change; the way we design and build our homes. AI can help us design homes by suggesting the best ways to use space and make our homes look more aesthetically pleasing. It can also help us by offering furniture and decoration ideas we might not have thought of ourselves.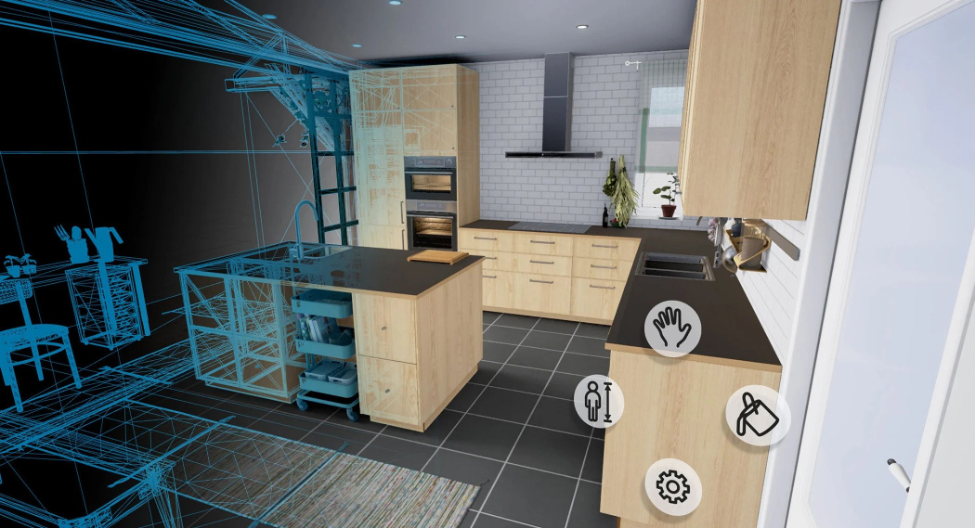 The AI can also generate 3D models of our home or apartment, so we can see what it would look like before we make any changes. AI is a game-changer because it will be able to provide us with a personalized experience that no human designer would be able to provide.
Collov is redesigning the interior design industry with the power of AI.
Collov is a world-leading AI research team with over 50 members, including multiple PhDs and researchers, committed to developing the next generation of interior design. They are using AI home design to increase the rendering rate and provide better-quality results. Reducing the furniture design lead time to 0 can quickly help users generate the first draft of the proposal, compared to more than a month for traditional interior design, which will revolutionize the whole industry.
Collov, the most innovative company, has numerous AI-related patents in application to improve the user experience much better than the traditional way. For instance, AI interior design reference images, recommendation algorithms, and product sourcing from interior design images will recommend the most suitable reference images for users by recognizing their preferences through machine learning and using a set of features, as well as recommending appropriate matching products in the marketplace. AI design automation algorithms also have the potential to revolutionize the traditional interior design process.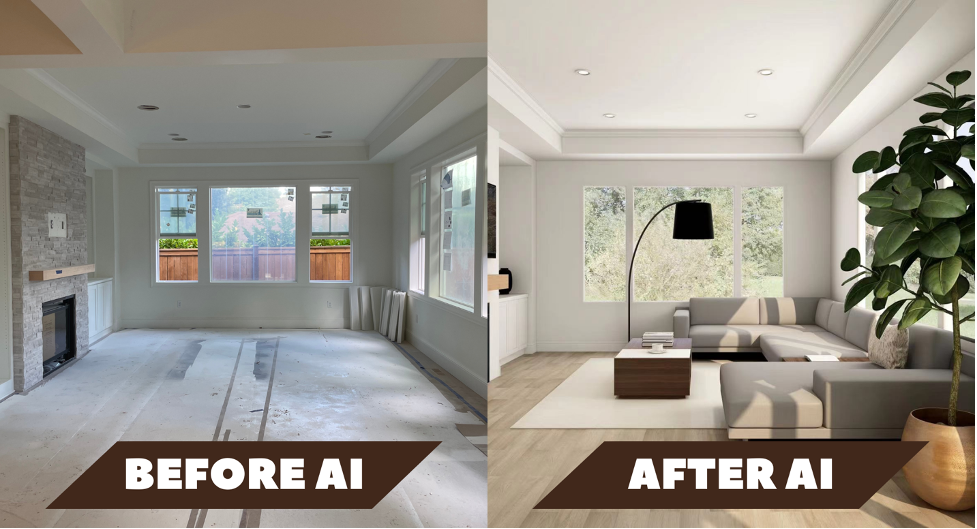 Will AI replace traditional interior design?
Collov thinks the word "replace" is a loaded word implying AI will do all of the work for you without human involvement. A more accurate way to ask the question would be, "What are the tasks that AI-powered technology will be able to assist with in interior design?"
AI-powered technology can aid interior designers by using machine learning to help generate design options and make educated guesses about what their clients might like. It can also help with tedious tasks like searching for inspirational images and rendering them.
In-depth collaboration with top-tier academic research labs across the world.
As a world-leading AI-powered interior design startup, Collov has implemented multiple AI research projects in the interior design field; while extensively collaborating with top-tier academic research labs across the globe.
Rex Ying, assistant professor of computer science from Yale University, has collaborated with Collov by using graph neural network AI algorithms to realize high-accuracy design case recommendations and automated design processes. Rex speaks highly of Collov Inc. in terms of its contributions to the academic research field.
"Interior design and furniture combination tasks are perfect scenarios for researching graph neural network AI algorithms. As a state-of-the-art research topic, the set generation task realized by graph-neural networks has not been mature enough previously. Collov has a tremendous amount of high-quality design and furniture combination data for algorithm training purposes. Collov's researchers also have been devoted to inventing a nice AI algorithm structure to realize the high-quality generation of furniture combinations. The research work of Collov's team helped them resolve the set-generation academic problem. The research helped the academic community apply this algorithm to several fields which need to resolve set generation tasks. Such as the drug discovery field; which needs to generate a good combination of molecular for a new medicine."
Collov collaborated with multiple top-tier research labs from Yale University, Stanford University, etc. By providing a significant contribution to the academic research community.