In today's realities, in order for the tables to reach a fundamentally different level of development, businesses need to think about digital transformation. The world does not stand still, an increasing number of brands are digitizing business processes.
Today, there are companies that carry out a whole range of measures to use modern digital technologies in order to increase the efficiency of the customer's business. As a rule, the term "digital transformation" is understood as a complex automation of a company's business processes with corresponding changes in the business strategy along the main contours of activity within the framework of a general data-driven approach.
We present to your attention the top 10 companies that are leading the digital transformation of their business. This rating is built on the basis of expert assessments of representatives of the professional digital agency community on the distribution of leading companies in the segment (including agency/production service turnover, quality, experience and market awareness).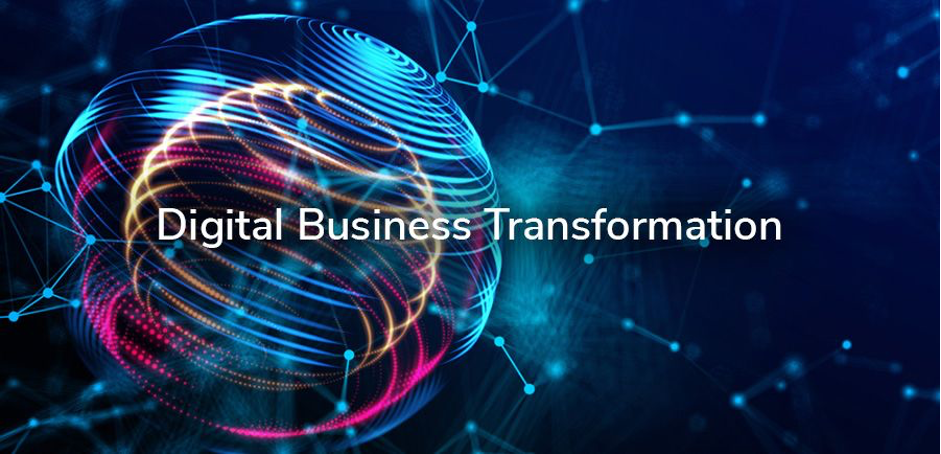 TOP 10 companies who are providing digital transformation for business
1. Intetics Company. This is a leading agency that is located in the USA (2 offices), Germany and Poland. Intetics were founded in 1995 and worked on the digital transformation consulting market for 25 years. Except of digital transformation, the company works in the following areas: custom software development, remote in-sourcing, modern technology solutions, assessment of your software product and so on.
The company has always been considered one of the most successful in the American and European markets. All customer reviews say exactly this. For more information, you can check out their website.
2. Company Team-A. Consulting company in the field of digital transformation, strategy, customer experience management, technology implementation, analytics and big data.
3. Jasnasoft. IT company. Jasnasoft professionally solves business problems with the help of modern technologies. Using the latest tools and approaches, the team creates custom solutions that transform business and automate workflows. The company offers services for the development of software and hardware of any complexity with a full cycle from strategy development to support after the implementation of the solution.
Jasnasoft customers are companies in the financial and industrial sectors, healthcare and trade, as well as other representatives of large and medium-sized businesses that have embarked on the path of digital transformation.
Jasnasoft also provides a full range of services for introducing and maintaining brands in the metaverse. The company provides support in the following areas: creation of short-term and long-term strategies for introducing brands into the metaverse; creation of digital clothes; buying or renting land, building facilities, and hosting events in the metaverses; creating NFT collections and writing smart contracts; Jasnasoft designs, builds, manages, sells and monetizes a Metaverse business.
4. Paper Planes Company. This is an integrated digital marketing agency that works in five areas: strategy, brand management, visual communications, SMM, MICE. Also, the agency has its own corporate university, which develops comprehensive educational programs for managers and line personnel aimed at increasing the level of knowledge and competencies in the areas of digital marketing and communications.
5. IT-Agency company. Advertising and consulting agency IT-Agency organizes sales via the Internet. For its clients, the company places contextual advertising, performs search engine optimization, creates and develops websites. At any stage of each project – from drawing up an advertising budget to making a profit from sales – constantly monitors all key indicators.
6. Redmadrobot is a technology company that solves business problems for partners through technology, design and user experience design. Redmadrobot is #1 in mobile app development in Russia. For 11 years, Redmadrobot has grown to 600 employees located in 8 offices in Russia and abroad. The company has its own R&D and analytics centers.
7. AIC was founded in 1998. The main activity profile is support for the digital transformation of business and the creation of digital services in the financial, IT and public sectors. QSOFT is a leading web integrator specializing in the development of complex, high-tech solutions for large Russian companies; founded in 2004.
8. JAMI Group is the leading independent social & digital group of agencies in Russia: No. 1 Ruward, No. 4 Tagline, No. 6 AKAR. Helps major brands to build social communications, implement integrated digital campaigns, and create vibrant projects with influencers.
9. Extyl is an IT production company specializing in the development of portal solutions. The portfolio includes more than a hundred developed and implemented B2B services, corporate portals and personal accounts for companies such as Hoff, Sibur, Cordiant, Yokohama, MAN, Rostelecom, Rosneft, Otkritie Bank.
10. ADV Web-engineering company. ADV provides a full cycle of services for the development, creation and support of sites, management and development of Internet projects.