WhatsApp seems eager now to borrow other tech company's technology and put it into their app. As a part of Facebook, we know this day would come especially after Instagram was busted borrowing an idea from Snapchat. Today, Facebook plan has just reached Telegram.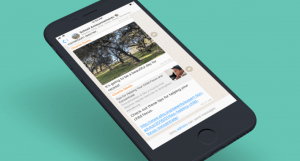 This week, WhatsApp announced a new group chat feature. As we investigated, this new feature is highly similar to Telegram's channels. It integrates one-way communication stream in every group chat, making it invisible to whoever trying to sneak in. It is a perfect feature if you want to broadcast something like M88 sports betting or the latest World Cup news to your friends.
Telegram channels are famous in terms of broadcasting news feed. In Telegram, you can sign up to certain channels and get notification from the channel admin whenever a new feed is available. Now, thanks to this popularity, WhatsApp thinks it would be good to add similar feature and give their messaging up new uses.
It won't be the first time for WhatsApp, though. The social media company made several attempts in the past, trying to injecting the feature of broadcasting to their app. However, there is no further news about the beta feature and we think, whatever that ceased it to exist is also the same reason for the company to land on copying Telegram's tech.
In a recent blog post, WhatsApp wrote, "One way people use groups is to receive important announcements and information, including parents and teachers at schools, community centers, and non-profit organizations. We've introduced this new setting so admins can have better tools for these use cases."
Still, WhatsApp has to deal with one significant issue. The messaging app still requires user to provide their phone number before they can join a group. Also, anyone in the group can see their number clearly and it is not something you can change to day. Telegram has fixed this issue. Instead of displaying user's phone number, they use username. That makes us wonder, would WhatsApp really look into this alternative solution at all?