ConnectSocial is an ad-free, reliable and secure social network that allows users to connect with each other and interact securely. Even with the availability of thousands of social networks, ConnectSocial firmly stands out from other similar applications thanks to its design features. This network has been designed to provide users with security and privacy while enjoying an unrivaled networking experience.
How ConnectSocial Works
Users in groups are allowed to chat, comment, share, text and like media without any worries. ConnectSocial has been designed using advanced security features and the privacy of the user is guaranteed. Besides that, every user is assured of protection from cyber bullies as you build your social network. Furthermore, ConnectSocial users have the chance of determining which posts they want on their feeds.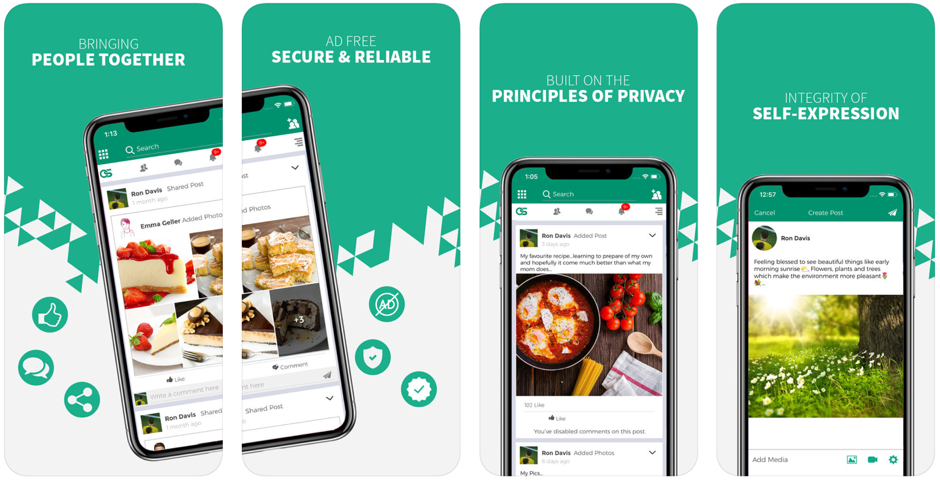 Key Features of ConnectSocial
•Users can create their social network profiles where they can share images, comment, follow, like, text and create events with family and friends or group members.
•Better self-expression through texts, pictures, and videos. •Guaranteed user safety and privacy. Users can hang out on this app without fear of abuse or bullying. Besides that, there is an option that you can use to moderate the posts that you want to see on your feed. For instance, you can disable the comments, hide posts and report any form of abuse.
•Reliable and secure network. ConnectSocial is an application that has been designed using the latest security features and user data is 100 percent protected. Note that no information can be shared with third parties without the consent of the user.
•ConnectSocial offers frictionless networking. There are no annoying pop-ups, irrelevant ads etc. and users enjoy seamless networking without bugging distractors.
•It provides unlimited social connection and self-expression. Although this application costs only $7.99 annually or $0.99 monthly, there is a three-day free trial period where new users can experiment and interact with the app. Note that, ConnectSocial's subscription is usually automatically renewed monthly or annually and its charged to the user's Google Play Account within a timeframe of 24 hours.  Overall, ConnectSocial is a new, versatile and interactive application whose features are distinctly unique. The premium network prioritizes the safety and social experience of users.
Its aim is for users to build an interactive online community based on common interests, likes and also mutual respect. Even with a wide range of social networks already on the internet, this social platform is a game changer. Its user-friendly features, high level of security as well as interactive user interface provides a seamless and engaging social experience.
ConnectSocial can be downloaded on the App Store for iOS devices and is also available on Google Play for Android phones.