ISLAMABAD:- Facebook, Twitter, and YouTube are down and blocked in Pakistan. According to reports, the Government of Pakistan has requested all ISP's to take them down and put a block to them. As this news story is still developing, we still aren't sure what has caused such sites to get blocked.
As Facebook, Twitter, and YouTube aren't accessible via browsers, users have reported that the websites are still accessible via its Apps. Although, we aren't sure if ISP providers such as PTCL are to put a block on the Apps too.
Blocking Facebook, Twitter, and YouTube in Pakistan will surely put a big impact on internet users lives in Pakistan. As Pakistan is leading country that uses such websites for their business online.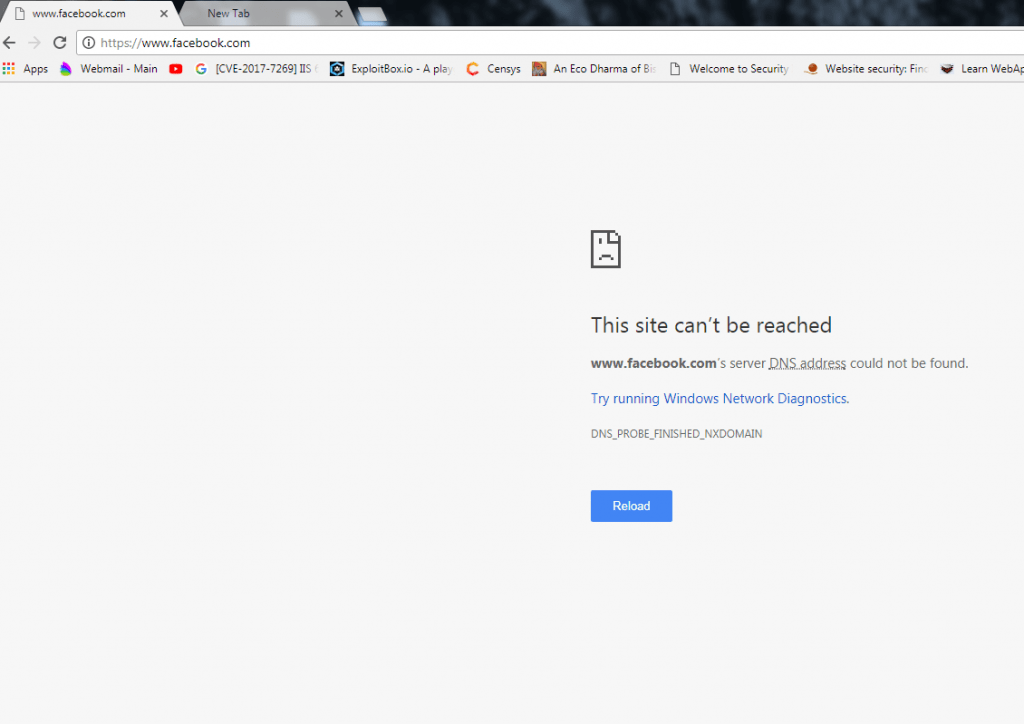 This isn't the first time that ISP's have blocked a website in Pakistan. A few years ago, YouTube had been blocked/banned in Pakistan for many months due to a court order. Later on, the ban was lifted after YouTube came over to Pakistan to discuss the issue.
Currently, users in Pakistan are currently prayer that the ban is lifted as soon as possible, so users can continue using such social media websites. After all, having such websites blocked would seem as if there is nothing left on the internet.
At the time of publishing this news article, it had been 4 hours since Facebook, Twitter and YouTube were taken down by ISP's in Pakistan.
If you are really in need to access Facebook, Twitter or YouTube, you can always access them via VPN. Famous VPN apps named Zenmate, PureVPN will unblock these sites in no time.
Update:- According to reports, Instagram, Dailymotion and a famous Pakistani news website named ZemTV have been blocked too.
Update: Users have reported that the blocked websites have been unblocked in some parts of Pakistan. This surely is something bright for social media users in Pakistan.
As this news is still developing, this article will be updated as soon as new updates are received. We are looking forward to what the Government says about the Ban, including Facebook, Twitter and YouTube.