If you are seeing "Coinbase" cryptocurrency exchange website offline, well you aren't the only one. It appears that the Coinbase website and App have started to go offline time to time with thousands of users. It's unclear what could be the reason for the website to lag. However, it could be due to massive traffic being hit on the Coinbase website.
For high traffic websites, powerful servers are needed in order to hold such large amount of load. Mostly when thousands of users are using it to buy and sell BitCoin, Ethereum or LiteCoin. If that's the case, we hope Coinbase is working on its servers for better user performance. After all, they do earn per transaction whenever a user adds credit from their cards to their Coinbase wallets.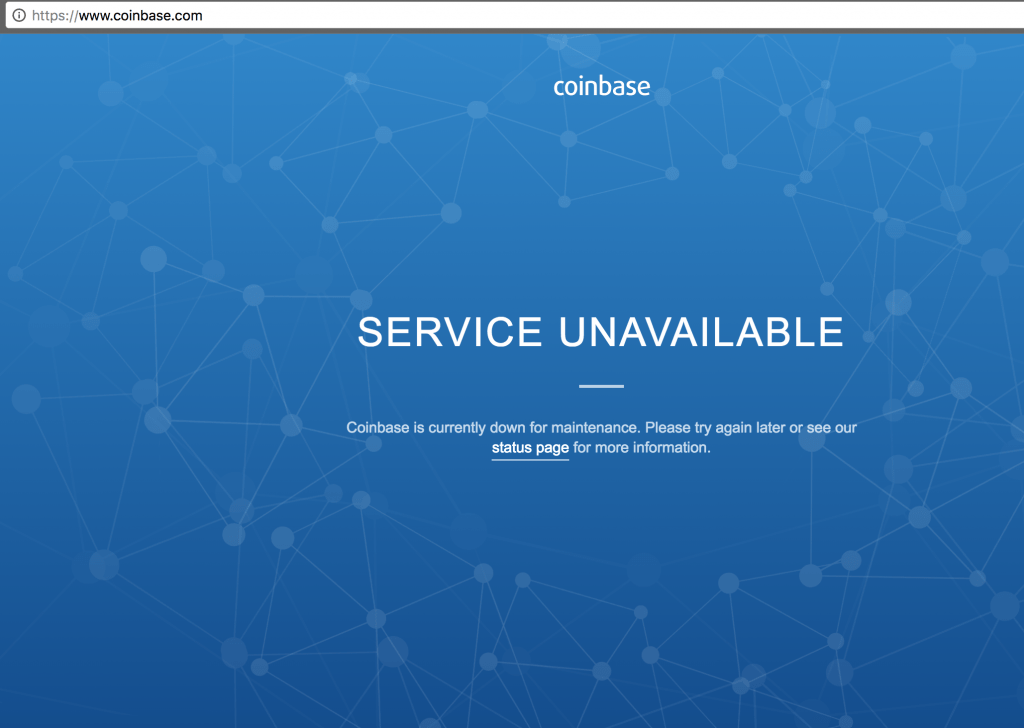 At the time of publishing this news article, the Coinbase was offline in Australia. Although, we aren't sure if it was offline in other parts of the world. Therefore, it would be great if our readers around the world can keep us updated in the comments below.
Currently, no official statements have been made from the Coinbase team. However, we are looking forward to a statement from the team regarding the downtime. We will update this article as soon as new updates are available regarding Coinbase.
Update:- Coinbase remains offline worldwide for over an hour. No statements have been given by the team yet. Thousands of users remain under stress as the Litecoin exchange rates are scrolling up, while Coinbase remains offline. Coinbase is used by thousands of users worldwide, allowing them to exchange their physical money into BitCoin, Ethereum, and LiteCoin instantly.
Update:- Coinbase team has added a added a new status:
Litecoin buys and sells are temporarily disabled. We apologize for any inconvenience.
Update:- Coinbase website and App are back online. However, buying and selling Litecoin remains temporarily disabled.
Update:- Coinbase appears to have started working fine with everyone. Users can now buy and sell Litecoins.