A Pakistani hacker claiming to be "Faisal 1337", from the hacktivist group named "Pak Cyber Attackers" has managed to gain access to the official website of Mumbai Customs Zone 1, Government of India. The hacker uploaded his page on to the websites "writereaddata" folder.
The hacker left the following message on his deface page with a jokers picture:-
Hacked by Faisal 1337
[#] We ArE Team Pak Cyber Attackers .
[#] :):Pakistan Zindabad
Greetz:: Faisal 1337 ~ Kashmiri Cheetah ~ Gujjar PCP ~ AnonGuy ~ HexLook ~ Hunter Gujjar ~ KaMi Haxor ~ Mun33b_H4xOr ~ Hunter Gujjar ~ 1337 ~ r00x ~ rootx ~ Muhammad Bilal ~ MadMan
It's unclear what motivated the Pakistani hacker to deface the Indian government website, as no special reason appears on the deface page. We still aren't sure actually what vulnerability was used to gain access to the Mumbai Customs website. Although, this surely proves that the website has poor security.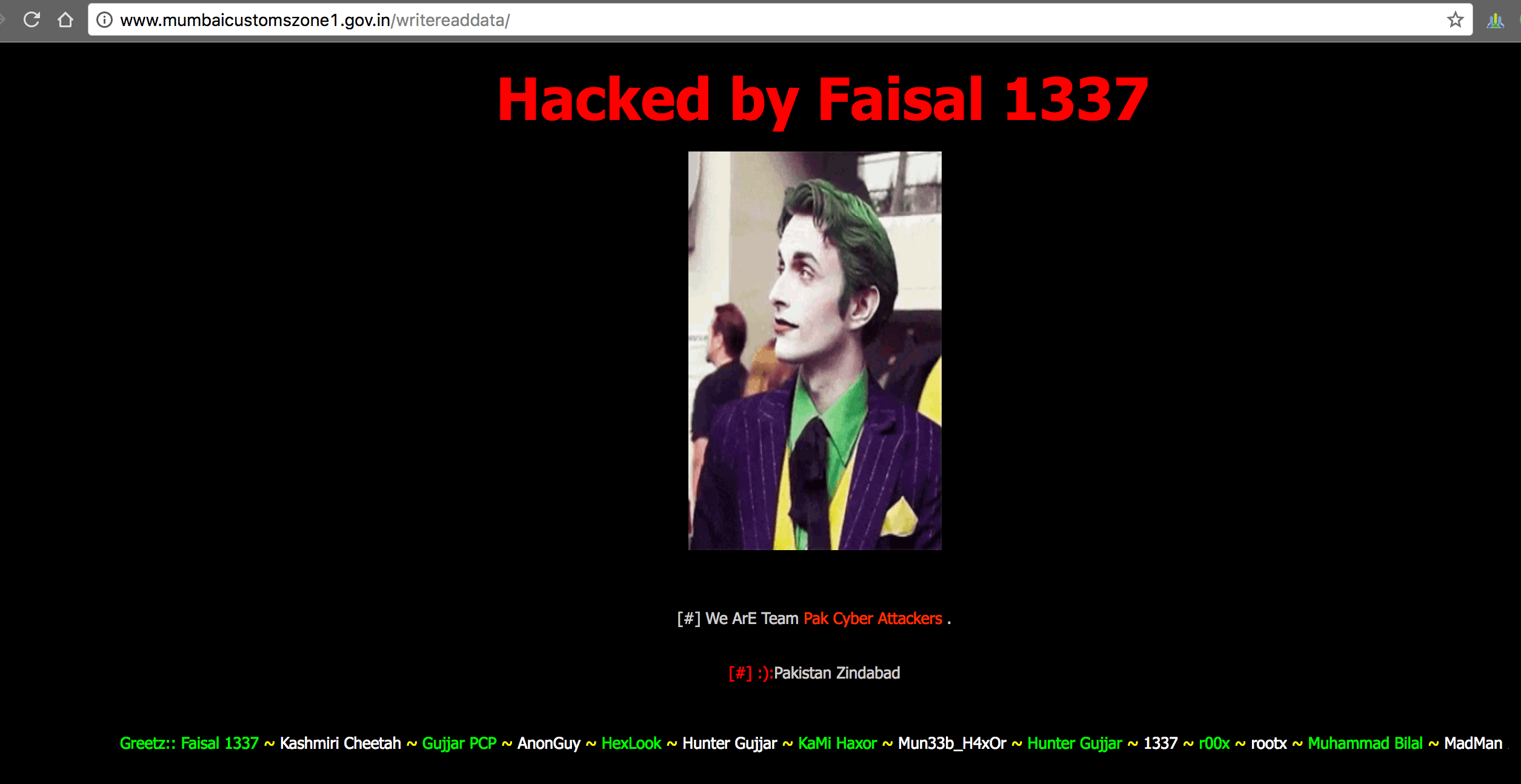 This news story is still developing. We, The Hack Post team will update this news article as soon as we receive more information on the hack.