Nowadays Internet is frequently rather a wild and chaotic place, with its increasingly excessive and intrusive advertising techniques and apps collecting detailed tracks of all your Internet activities – such as recent FaceApp privacy issue. Caught up in this dissarray, it could be frustrating to look for projects that are still aiming to provide certain value without the need to misuse and abuse its own community of users.
Everyone likes multimedia of some sort – whether watching movies, playing games or reading books and peer-to-peer torrent clients such uTorrent, BitTorrent or Deluge constitute one of the biggest Internet communities. Yet, most of the torrent sites that are used to access multimedia content look more like a poor version of digital Grand Bazaar where in addition, you never know which malware is lurking on you behind every other corner.
P2P Guru believes that there is a time to change this chaos and offers a solid multimedia project that considers user-experience, privacy and security as its priorities and aims to establish uniquely interconnected multimedia environment that responds to many Internet-related concerns. Thus, there is no single ad included on the website and P2P Guru offers a completely clean and ad-free user experience.
P2P Guru addresses all multimedia (Movies, TV Shows, Games, Music, Books) and presents all relevant information, reviews and ratings together with all accessible torrent files. However, the site does not generate any torrent files itself but rather function as the multimedia browser that help users to find and filter only safe, fast and reliable torrent files that are located across the Internet. Just like what Google and other search engines do in relation to all information existent on the global Internet, P2P Guru does in the sphere of multimedia. All multimedia content on the site is logically categorized and organized based on multimedia sections, genres, popularity or year of release – so it is easy to orient on the site and find smoothly what you are looking for.
Furthermore, P2P Guru offers many features that enhance and support its user-interface and also make sure that all users access only safe and good quality torrents. For this reason, Quality Index works as a metric system that coexist with every file to indicate the overall quality of the file as the average number based on its ratio of seeders and leechers together with its quality resolution.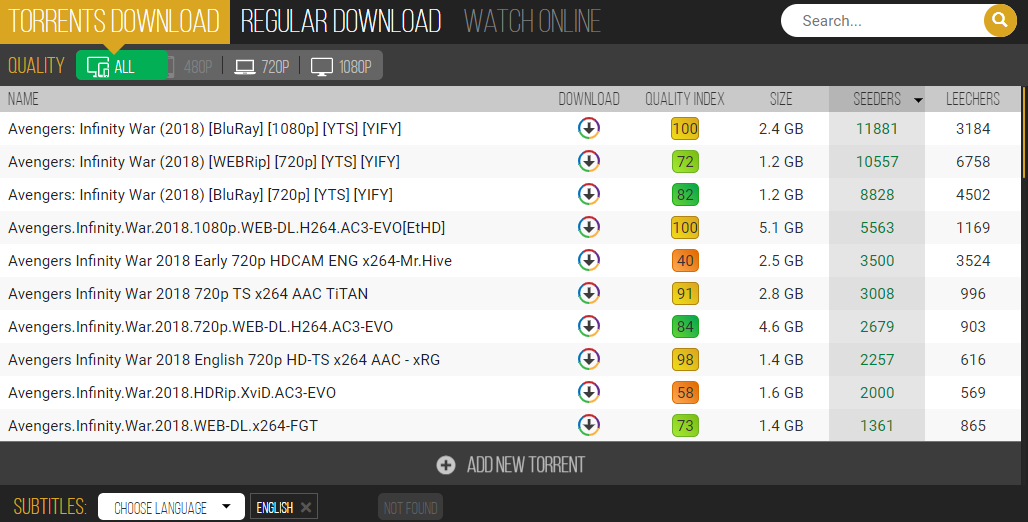 Other useful features that aims to make site's users life easier are Notify Me button which could be personalized by every user and immediately notifies when new episode of your favorite show is released or the movie you have been waiting for is on the site. Watchlist feature, can be too personally modified and enables you to share the list of your favorite movies, shows or records with other users with your private link while Guru Ratings makes sure to display the average number of all ratings from popular review sites like IMDB, Metacritics, Rotten Tomatoes and others.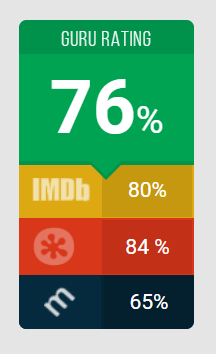 Altough still relatively fresh, P2P Guru aims to address #SaveYourInternet issues deriving from Article13 and create truly independent multimedia platform where all the multimedia information and content could be found on one single website without a need to look for it on multiple sites and also establish the community where everyone can take part and contribute – and to make community's role even more efficient, the paltfrom is planned to be tokenized throughout this summer.