Any free data recovery software deserves a second look, and today we'll be having a Stellar Data Recovery review and show you the features and benefits of using the software.
What is Stellar Data Recovery Software?
Stellar Data Recovery is a robust data recovery software for both Mac and PC platforms.
We've all been there. Losing data can happen in the blink of an eye, whether because of an accidental deletion, hard drive corruption, malware or a system crash. When this happens, the first thing that comes to mind is, 'is there any chance of getting those important files back?'
The answer is yes, you can by using Stellar. The software can recover up to 1GB of data 100% free, and it can restore documents, videos, photos and more in hundreds of major file formats.
How to Use Stellar Data Recovery Free Edition
Stellar doesn't require technical know-how to operate. The steps to using the free data recovery software is as follows:
Step 1. After installing Stellar Data Recovery, run the program and choose the File Type you want. There's an option for 'Everything' down to specifics, such as Audio and mp3, wav, wma, etc.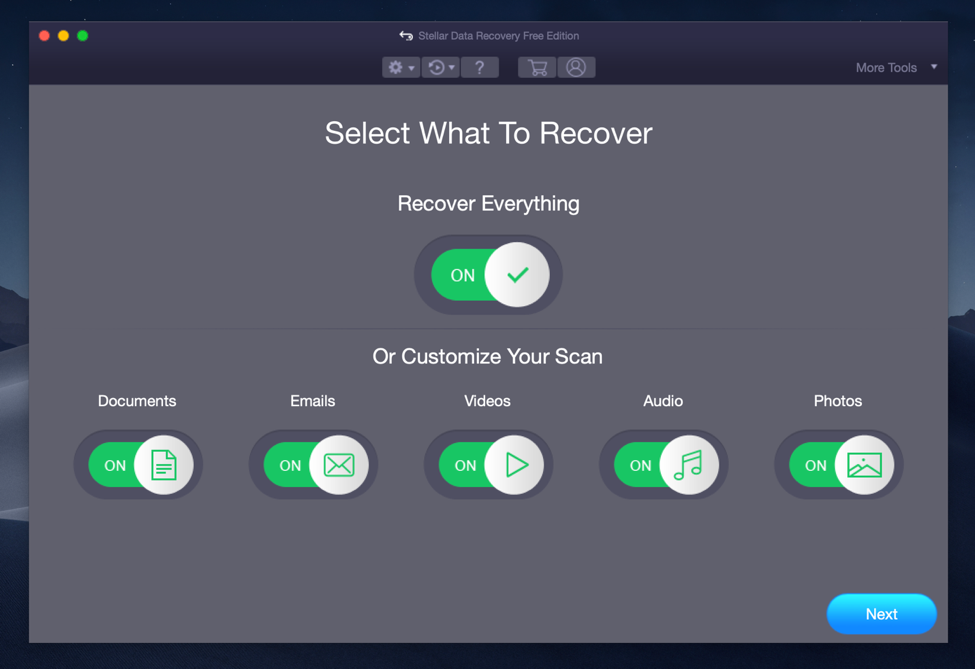 Step 2. The next step lets you select what storage media you want to recover from. The connected drives will show up, e.g., Local Disk, sdcard or external storage. Highlight by clicking the drive and hitting 'Scan'.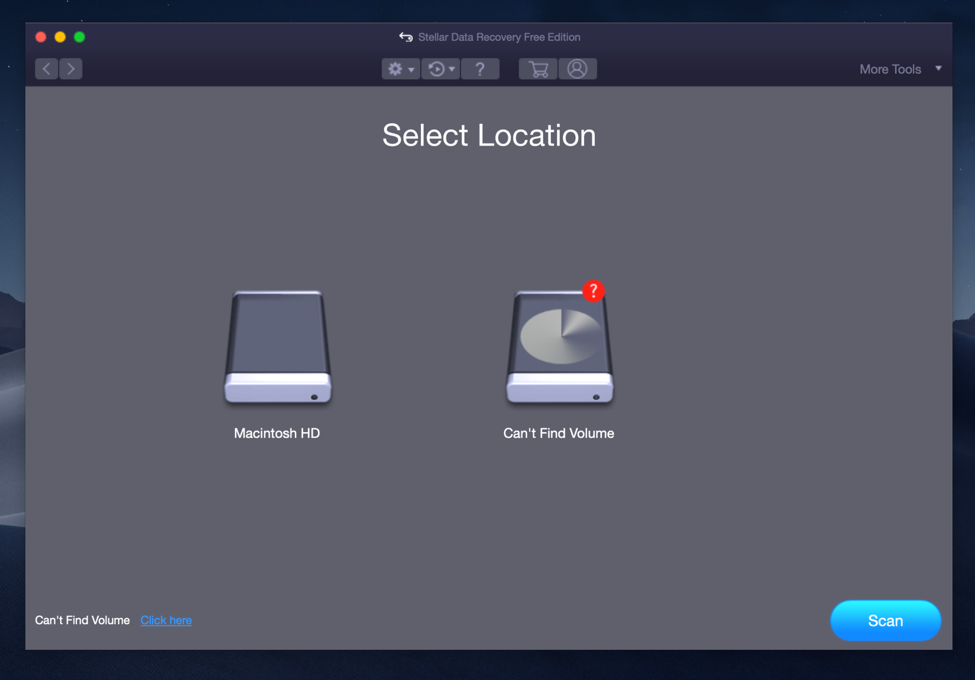 Step 3. Allow Stellar to run and complete its scan, then a preview window will pop up. You'll get a list of files you can recover, with a tick box on the side. Choose the ones you want, then click on 'Recover'. Alternately, you can choose to do a Deep Scan.
The free edition of Stellar comes with a generous 1GB data limit and a single file limit of 25MB. The paid version has a plethora of excellent features you'd find useful time and again.
Stellar Data Recovery Features
All-in-One File Recovery System
Stellar can recover and repair lost files, corrupt videos and photos, crashed systems, lost partition and even has a virtual drive recovery on Mac and Linux drives, including HFS+, HFS, ext2, 3 and 4.
3-Step Recovery
Something as complicated as a file recovery software could be difficult to use, but this is not the case with Stellar. It only takes 3 simple steps to get back precious files in your computer or storage drive.
Comprehensive File Format Support
Stellar has one of the most robust file format recovery options available. You can get back documents, videos, photos and more, and there's an option to retrieve specific files by type or file name.
Award-Winning Software
Stellar has numerous awards and reviews from trusted publications and websites, including PC Advisor, Tom's Guide, PC World, TechRadar, Software Informer and more. You can be sure to get your money's worth when you unlock the paid version.
Conclusion
Stellar Data Recovery lives up to its expectations and delivers exceptional data recovery for everyone. The free version alone can save your important data from most file failure situations, but the best value is when you unlock the premium version.