It has been centuries since the first watch was made, and the transformation that they have undergone since then is something worth marveling at. The marriage between watches and technology in the last two decades has further changed the landscape to an unrecognizable level. However, some people still prefer the traditional type of watches.
This has spurred some major watch part suppliers into incorporating modern tech into vintage timepieces, maintaining their exquisite sentimental feel while powering them up with new functionalities. The following are some of the most technologically advanced watches ever made.
HD3 Slyde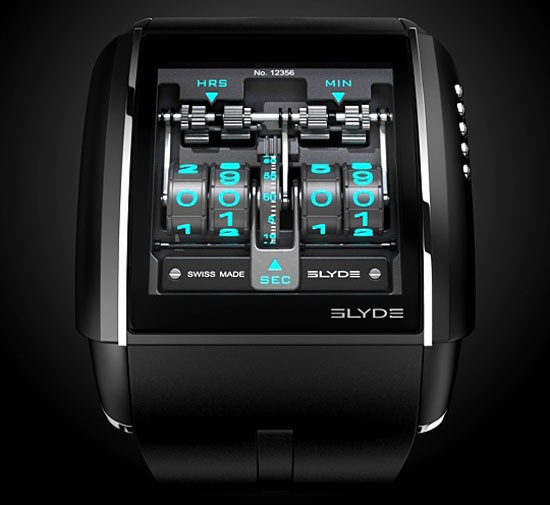 This piece of technological wonder is the brainchild of Jorg Hysek Jr, the son of the famed French watchmaker, Jorg Hysek Sr. The smartwatch has an LED screen encrusted with sapphire crystals up to the covers of the wrists. There are no physical buttons on this masterpiece, and it is made out of black PVD steel and rose gold with a watch mechanism that runs entirely on a CLT electronic movement. The watch is powered by a 3.8V lithium battery with a 250mAh power capacity.
Seiko Astron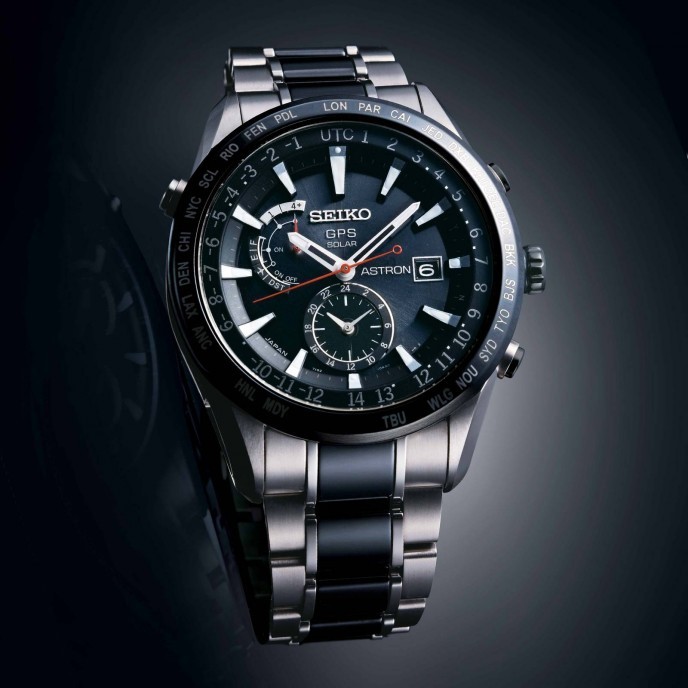 Seiko has been in the watchmaking business for years, and therefore it comes at no surprise that a Seiko watch has made it into this list. The Seiko Astron is solar-powered, and it is made out of stainless steel. It is the World's first GPS Solar ever made. The watch comes equipped with a GPS controlled time zone setting that recognizes over 39 different time zones. It's biggest selling point is its accuracy of time because of its Automatic Atomic Time Synchronization feature that is linked to GPOS satellites.
HM4 Thunderbolt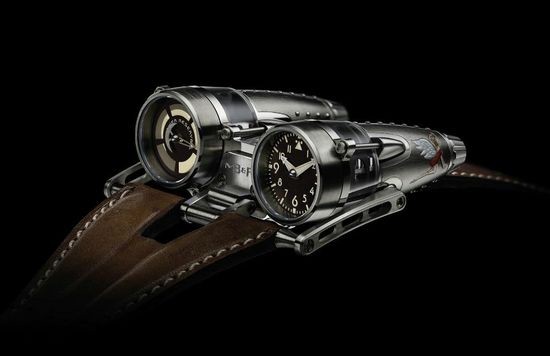 This is an advanced watch created by MB&F, who are watchmakers behind some of the most uniquely shaped watches you will ever see. The HM4 Thunderbolt itself does not look anything close to a conventional watch. The watch is shaped like a pair of jet engines and has two displays; one for the time and the other one shows the power left in the timepiece. The watch comes with a manual winding mechanism that reserves power for over 72 hours. On top of all that, the watch has over 50 jewels squeezed inside it.
Samsung Galaxy Gear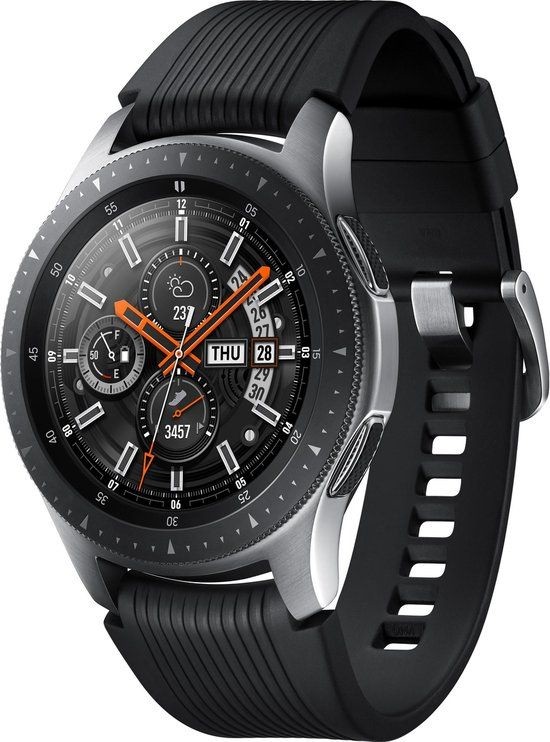 After conquering the phone smartphone market, Samsung has been assaulting the smartwatch industry with the same unrelenting energy, and they are already at the top of the food chain. The Samsung Galaxy Gear line of watches consists of various models that have AMOLED screens, a camera, and support for a wide range of apps. You can send emails, check your social media pages, send chats, among many other functionalities. The watch can be charged through a USB cable.
Tread1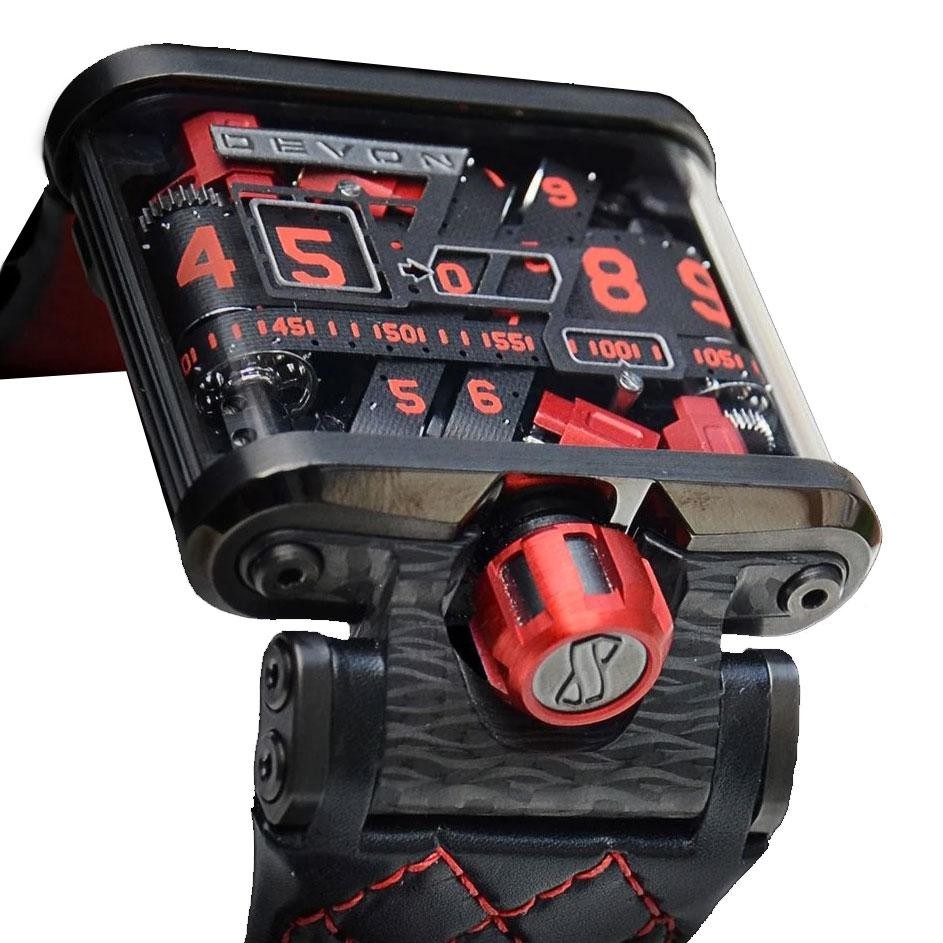 Tread1 is another uniquely shaped watch that is designed by Devon, an American watchmaker based in California. Tread1 uses a system called the Interwoven Time Belt that makes use of micro-step motors to provide accuracy. It is powered by a lithium-polymer battery with claims that a single charge can last over a week. The watch is designed using surgical-grade stainless steel, the most powerful and durable type of steel in the world. The sheer design of the watch will leave you speechless, the reason why it was nominated for the Gran Prix d'Horlogerie de Genève awards in 2010.
Sony LiveView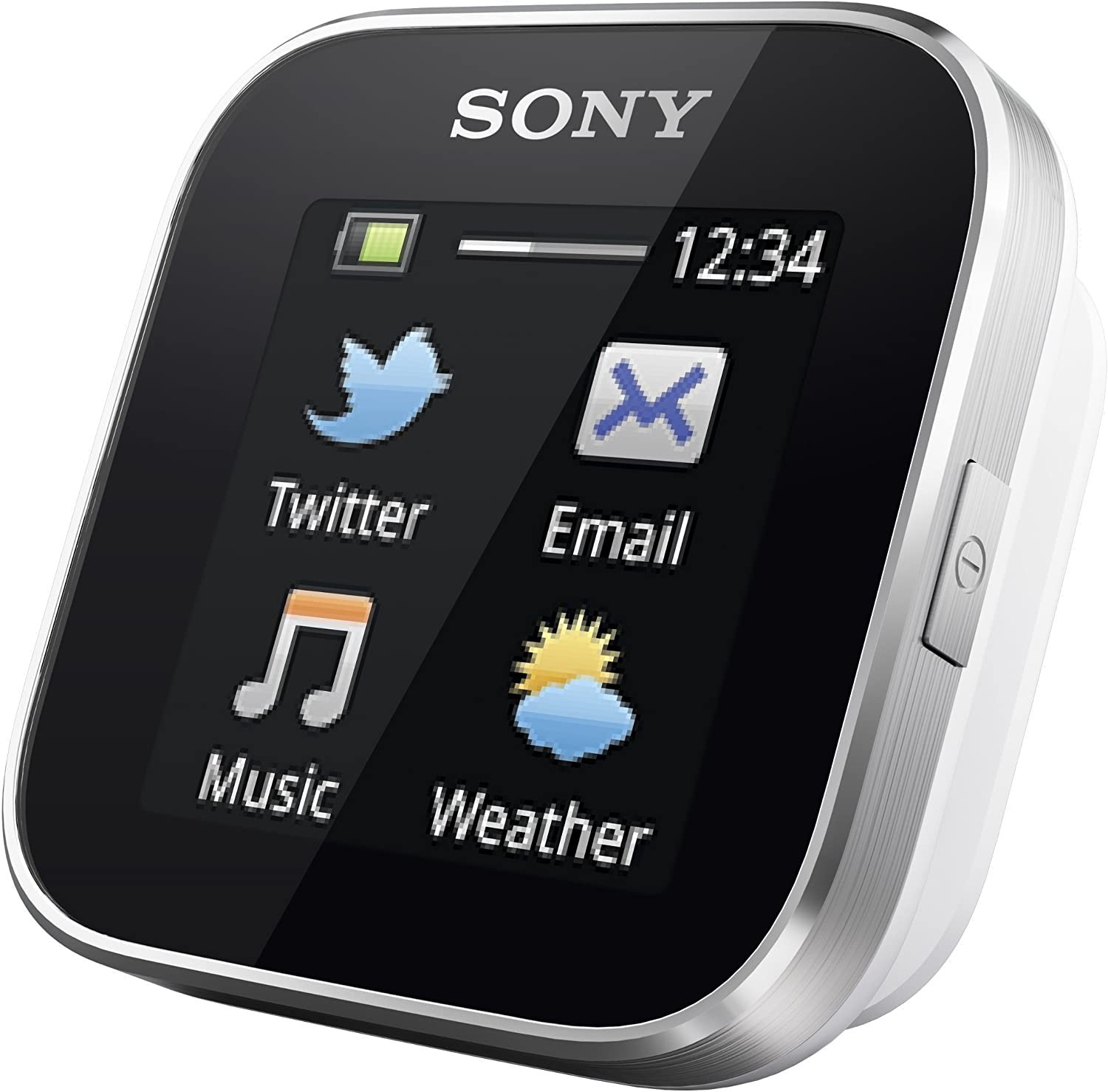 Another watch that defies the laid down rules of watchmaking due to its design. Sony LiveView is the flagship smartwatch from Sony Ericsson, and it comes with a 1.3-inch OLED touch screen that displays social media pages, missed calls and messages. Available for both Android and IOS, the watch is splash-proof and has the ability to be connected to a smartphone and take pictures as well as controlling other basic functions remotely. There is work in progress to further improve it to be able to support over 400 apps.
I'm Watch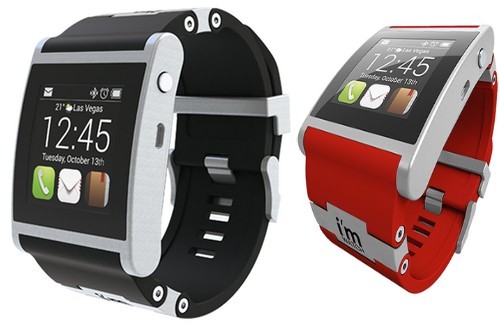 I'm Watch is a technologically advanced watch created by I'm SpA that comes with a 240×240 resolution 1.54-inch touchscreen. It is compatible with both IOS and Android and is loaded with 64MB of RAM and an onboard 4GB internal storage. It is powered by a rechargeable 600mAh battery with a 2hr backup and 46hr standby modes. The watch can display messages, missed calls, and social media updates. It can also be connected to a smartphone via Bluetooth and NFC.
Azimuth SP-1 Mecanique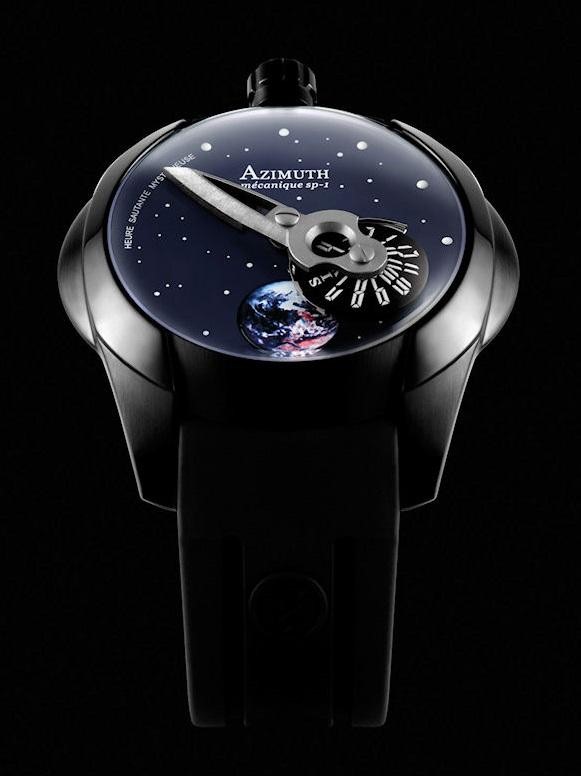 This is the most advanced watch that Azimuth has ever released since they got into the smartwatch industry. The background is a rendition of the earth as seen from space that rotates every 60 seconds. The watch comes with a jumping hour display and a minute hand-powered by a Unitas 6497 movement in Cotes de Geneve finishing. The outer casing is made out of stainless steel, holding a domed sapphire crystal scratch-resistant screen. The watch is also water-resistant up to a depth of 100m.
Phosphor E-INK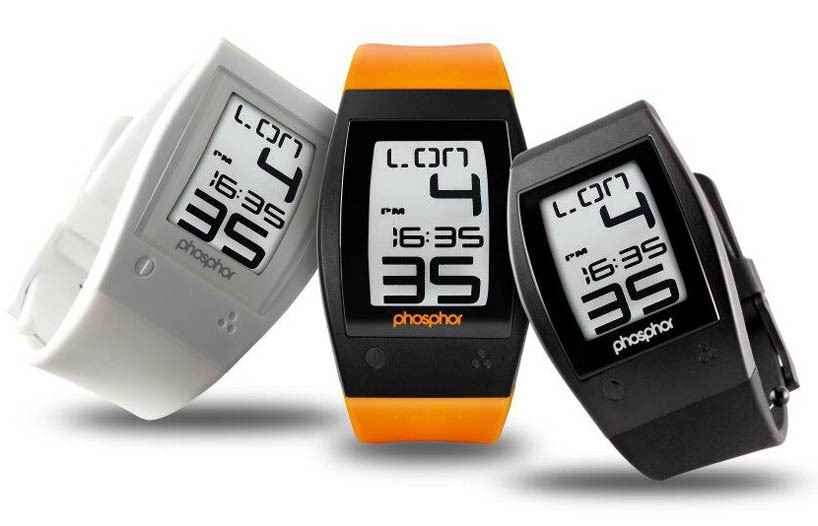 This technological wonder created by Phosphor has a sleek digital display that utilizes the proprietary E-Ink electronic paper display that offers very great contrasts. The watch's display comes with two modes, a standard numeric one that displays all the data in numbers and a graphic hour clock display. Switching between the two displays is a matter of tapping the touch screen. The watch makes use of Micro-Magnetic Mechanical Digital Technology and has a widescreen with a 180-degree view.
Conclusion
Those are some of the most technologically advanced watches in the market so far, but that will not always be the case. Every day, newer gadgets that defy human understanding keep getting unveiled as the race to conquer the smartwatch market hearts up. You could wake up tomorrow and find an even better and more powerful alternative that is already within reach.