YouTubers always keep looking for the best alternative to edit their videos because hiring a professional is a difficult task. YouTubers have to pay all their earnings for video editing and they are left with nothing. They have to wait for a long to get their video after editing is done. So, it is very long and expensive for YouTubers. They don't want to do these, so they can now get their video done with the help of Filmora. You can edit any video without any hassle and can get lots of benefits from it. You must have to try Filmora once and get the best results in editing your videos.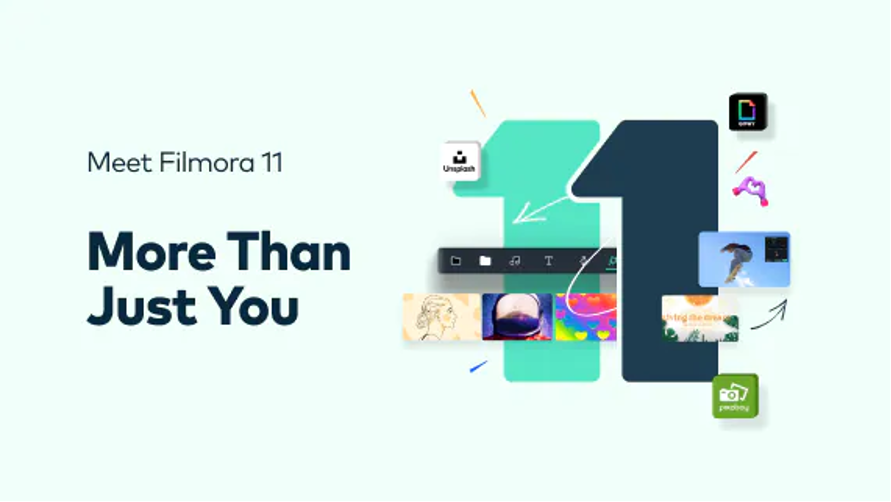 Basic features which you can use:
Filmora has lots of features to use and you can use these features to edit your video. These features will help you to become video editor for youtube and can edit any type of video and can get great results. So, if you also want to get such type of results then you must have to check the available features. Here is the basic feature which a beginner can also use easily:
Color match: You can use this feature to match the color of different clips in a single video. Most videos and projects are made with multiple clips and each clip has a different color tone. So, it helps to match all the color tones in a single video.
Green screen: If you watch Hollywood movies then you will be familiar with this word. It helps you to change the background of the video and you can choose any background to see behind your video.
Later features:
Like basic features, Filmora also has some latest features updated which you can use in your professional videos. You need to know about these features which you can use to make your video interesting and watchable. Here are the latest features which you have to check:
Audio Visualizer: It helps to maintain the quality of both video and audio. The audio will not be distributed in a single video with the help of it.
Speech-to-Text/Text-to-Speech/SRT: If you want to add or edit subtitles in a video or want to make a dubbing video then this feature is really helpful. You can use it and satisfy the needs of your viewers by making an explaining video.
Why do YouTubers like Filmora?
YouTubers have to make lots of videos to upload on their YouTube channel. So, they need a video editor a lot. But they have to pay all the earnings to professional editors which is not worth it for them. Filmora helps them to edit their videos on their own. It is the reason that they like Filmora a lot. It helps them to edit any video without any hassle. It helps to lots of benefits with it, so you also have to try Filmora once. It is the most useful software for YouTubers in 2022.

Pros and Cons of Filmora:
Filmora is one of the best platforms to edit videos in 2022. You can start editing your videos without having any issues with them. So, if you want to use Filmora without any difficulty then you must have to know its Pros and Cons.
Pros:
Filmora provides you best features that you can easily use and start editing your video.
You don't need any expertise for using Filmora.
Filmora is super affordable as compared to other video editing software.
Cons:
Filmora comes with limited features which help you to edit video.
Price, plan, and how to purchase:
Filmora comes with different prices and plans which you can choose according to your convenience. Filmora comes on 3 different plans which are monthly, yearly or perpetual plan. You need to choose which one is suitable for you. After choosing a plan, you will get the option to make a payment and you can pay the amount to get your access. After making payment, you are all free to use Filmora.
How to download it?
After purchasing the plan, the most important work is to download Filmora on your device. You can download and start using Filmora on your device without any issues. Filmora is accessible on all types of devices. You will get an option there to download Filmora.
Why you need Filmora?
Filmora is one of the best online platforms for video editing. So, you have to get your access today to start using Filmora. You can purchase your plan and check the Filmora`s features which you can use on your device. You can using Filmora to edit your videos without any hassle. You have to check the details of Filmora and can get access to your video editing software. You have to check the details carefully.