Within just a few days of cleaning, bathroom faucets in a busy household can get soiled and dirty. Toothpaste, soap, hair, and other filth can quickly accumulate on your faucet, requiring a thorough cleaning. It's not difficult to clean your faucet properly, but having the necessary tools and skills are beneficial.
Stylish bathroom faucets and other plumbing fixtures can make a striking and elegant statement.
If you are looking for good quality designer faucets, you can opt for Oltsw faucets, which also provide maintenance services.
What is a Faucet?
A faucet is a device that helps to deliver water from your plumbing system. Spout, handle(s), lift rod, cartridge, aerator, mixing chamber, and water inlets are some of its possible components. The faucet body is usually constructed of brass, although it can alternatively be made of die-cast zinc or chrome-plated plastic. Single or dual-control cartridge faucets make up the bulk of household faucets.
What Generally Accumulates on Your Taps?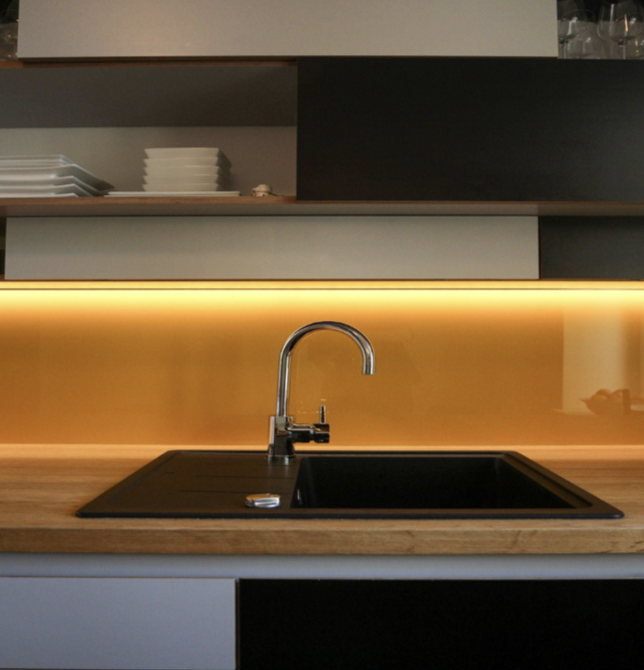 If your taps are unattractive, it could be for one of the following reasons:
Limescale buildup: Limescale, a complex, chalky deposit of calcium carbonate, which builds up in tap filters over time, slowing down the flow of water.
Hard water stains on faucets: Calcium and magnesium deposits in tap water can cause reddish stains on faucets.
Grime at the tap-to-sink joint: An awkward location that is difficult to clean and is constantly around damp surroundings.
Dirt: The knob, as the most often touched element of the tap, collects filth and must be cleaned thoroughly on s regular basis.
Let see some of the remedies, to clean your sink faucets:-
1. Using Lemon
If the water pressure in your faucet has considerably decreased, limescale is likely to be the cause of the restriction. So, how do you clean these taps? Place half a lemon over the calcified region and let it sit for a few minutes.
Allow the lemon to sit on top of the limescale for a few hours. The limescale is dissolved by the acid in the lemon. The loosened accumulation can then be easily scrubbed away with an old toothbrush or a scouring pad. Lemon juice can also be applied on a scrub pad and can be used to remove hard water stains from your taps.
2. Using Vinegar
Make a solution of equal parts white vinegar and warm water if you're having trouble with limescale accumulation around your taps. To clean your faucets, dip a towel into the mixture and use it to wipe them down. If you have a tough limescale accumulation, wrap a cloth soaked in a vinegar solution and then leave it for an hour before washing it clean. Dry the fixture after that to prevent it from rusting.
Furthermore, if your tap has begun to lose its lustre, you can wipe it with vinegar and a soft cloth to restore it. If you can't see the spigot joint because of the filth, try to clean it with an old toothbrush and vinegar.
3. Dish Soap and Water
To keep your faucets clean and shining, all they need is a mild cleaning solution and water. In a bucket, mix 1/2 tbsp of dishwashing liquid and warm water. To avoid getting your hands wet, make sure to wear latex gloves. In the soap solution, soak a delicate cloth or towel. Wring out any extra solution from the cloth.
Now, wipe the gold faucet with a cloth or towel soaked in the solution. Remember to clean the aerator and each faucet handle as well. With the solution-soaked cloth, gently scrub any of the caked-on spots. Then dry your faucet by using a soft and dry price of fabric.
4. Baking Soda
Do you have a stubborn discolouration on the tap's knob or body that you can't seem to get rid of? Scrub the stain with a toothbrush and some baking soda mixed with a little water. You can get rid of the stain in a matter of seconds!
Tips For Cleaning Metal Taps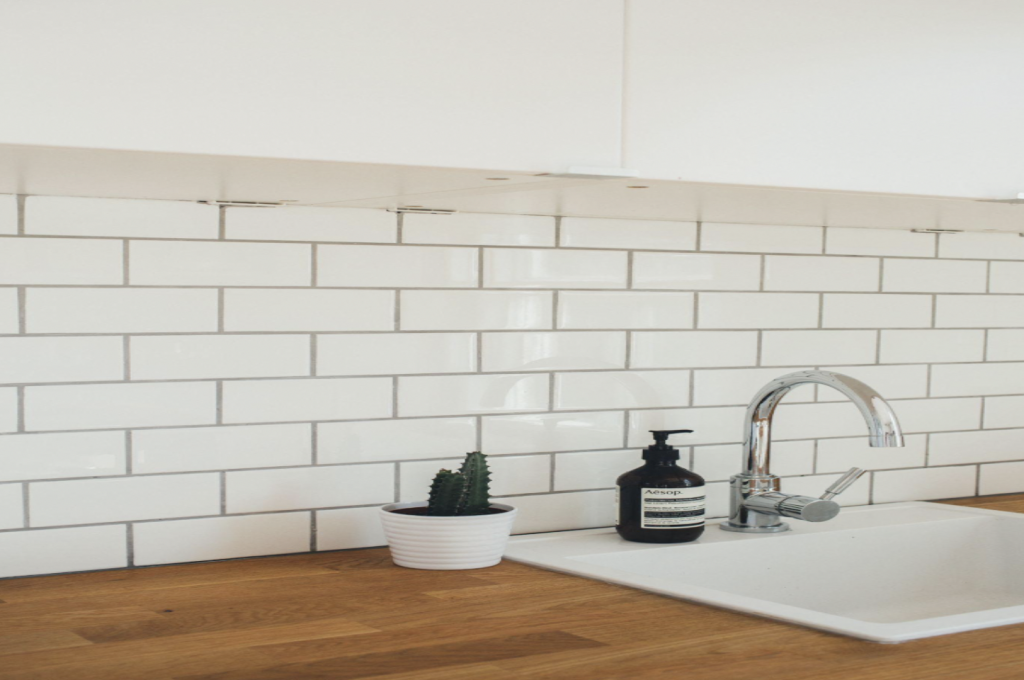 If you have a metal-plated tap to complement your bathroom's decor, keep in mind that it will require more care than standard stainless steel taps. Because the metal plating generally has delicate finishes, which means you must avoid using abrasive cleaning agents.
So, if you're wondering how to clean such faucets, forget about the conventional lemon and vinegar or even hard bristle brushes. To avoid the formation of limestone, try to wipe the fixture off by using a microfiber cloth on a daily basis.
When your tap needs to be cleaned thoroughly, use a sponge or microfiber cloth with a dilute mixture of mild soap and distilled water.
Regular water should be avoided since it can discolour the delicate metal plating. If your fixtures have hard water stains, clean them with a weak solution of baking soda and distilled water.
To clean each spot, use the edge of a soft cloth or sponge immersed in the solution. Wipe the areas gently—if you scrub too hard, the fixtures may be scratched!
However, you might also consider taking an expert's opinion and contacting professional faucet maintenance and repair agencies if your faucet condition has deteriorated too much.
Conclusion
Mould, mildew, and lime buildup thrive in your bathroom and kitchen faucets. Therefore they should be cleaned at least once every couple of weeks. This article has mentioned some of the most effective ways to clean your faucet quickly and efficiently so that you can feel good about the water you use regularly.