Bringing in new clients is important for companies and professionals who want to maintain a continuous stream of revenue and expand their businesses. As a business owner, you must devote time and effort to developing relationships with the proper clients, networking with other companies, and ensuring consistency in your strategy.
However, having to come up with new ways to land more clients is a daunting task. To help you get your business to new heights, we outline eight efficient and practical ways to increase your client base.
Prepare a Winning Business Proposal
Instead of waiting for clients to approach you, go out and persuade them to do business with you. Write a winning business proposal that emphasizes what sets you apart from the competition, your strong points, and the advantages of employing you. Make the process, schedule, and price clear and relate the project's elements to the client's objectives. Moreover, demonstrate the worth of the work you'll be performing. Finally, pay attention to detail and personalization and add compelling visuals.
Offer Deals to New Customers
Consumers are always looking for good deal so, consider offering introductory deals. Common examples are "buy one, get one at 50% off" and "the first first five purchases get free gift." These introductory deals can attract customers who were contemplating purchasing your product or service but wanted a little motivation to go through with it. Be sure to keep monitor which offers your customers actually use. This will help you curate more targeted messages later on.
Get in Touch With Your Past Clients
Circle back to the list of past clients and reconnect with consumers you haven't seen in a while. Send them an email, a phone call, or a direct mail to let them know that you miss them. Include also an enticing deal or special promotion for those that return.
Ask for Referrals
Among the most effective strategies to boost your client base is referrals. The best source of new consumers is current customers' satisfaction. However, you should not simply sit and wait. Take control of the sale process by incorporating a method for soliciting referrals. For example, consider sending a follow-up email to a consumer after receiving their orders. Alternatively, have your salespeople ask for references when they contact consumers after the sale to answer questions. You can even give incentives in exchange for a referral if the sale price sustains it.
Update Your Online Presence
First impressions are formed in a few seconds. So whether it's on your website, marketplace page, social media, or anyplace else online, it's critical to present your best digital face. Redesigning your site and content, improving page loading speed, simplifying the checkout process, and adding new features that make it easy for potential consumers to contact you are all important changes that can attract new clients.
Attend In-Person Events
Whether it's a trade show, a local Chamber of Commerce, or a city council meeting, in-person events give small companies an unrivaled opportunity to meet prospective new consumers. Simply being on-site at more significant events can be advantageous and a cost-effective method to meet prospects. You want opportunities to be where your customers and prospects are.
Showcase Your Expertise
Showing off your industry experience can help you interest new consumers and maximize the revenue from the existing clientele. Efficient strategies include appearing on niche panels, speaking at business events, hosting a workshop, and holding lectures.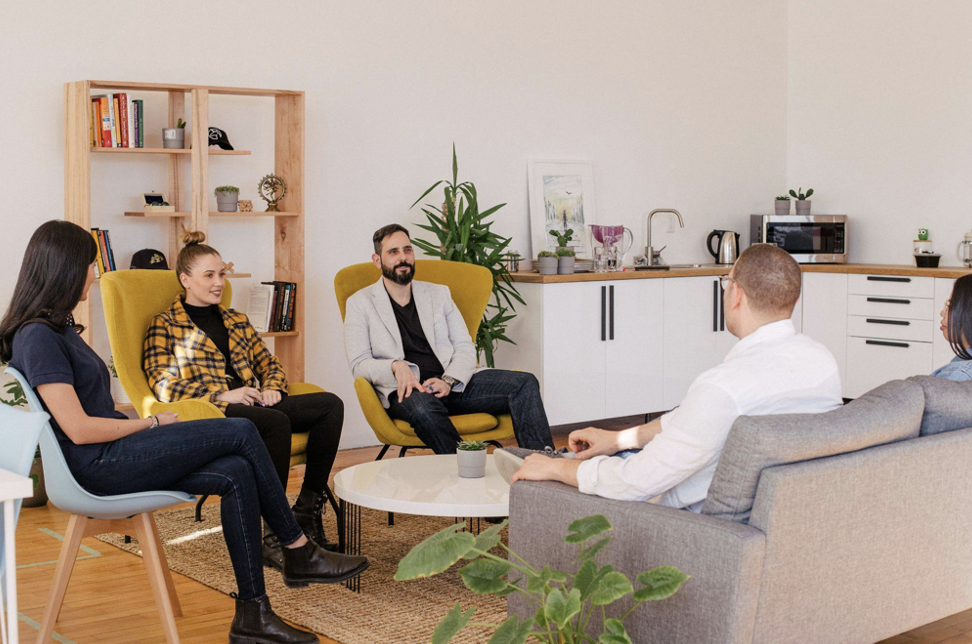 Partner With Complementary Businesses
As a strategy for generating new revenue, consider partnering with a company whose offers and consumer base are similar to yours. An independent computer reseller, for example, may form a partnership with a few local IT specialists, who would suggest their clients to them when they needed new gear. Similarly, when clients require IT assistance, the reseller will refer them to professionals. Just make sure that the business complements what you do but isn't in direct rivalry with you. Also, check if the partnership can benefit your mutual clients.
Final Words
Building your client base might seem overwhelming at first. Take it slowly, and you'll soon start seeing measurable results. Make sure to align the strategies with your business goals, set relevant metrics to maximize the outcome, and analyze and refine your plan as you go.