The last thing you need is complicated software when faced with crushing data loss.
EaseUS Data Recovery makes things easier by making lost, deleted or formatted file restoration a matter of clicking a few buttons. Plus, it has useful utility tools that can keep your everyday computer tasks running smoothly and seamlessly.
Free Data Recovery Software
Those who know their way around computers will know that a deleted file isn't immediately lost forever. There's a high chance that it will still be on the storage drive.
With the help of a data recovery software like EaseUS, you can recapture files that are 'lost' in the following instances:
– When your computer's OS has crashed
– When files and folders are lost in a virus or malware attack
– When the hard drive suffers physical damage
– When you accidentally delete files and on your Recycle bin
You can even recover formatted SD card as long as you haven't done anything right after you've deleted the file.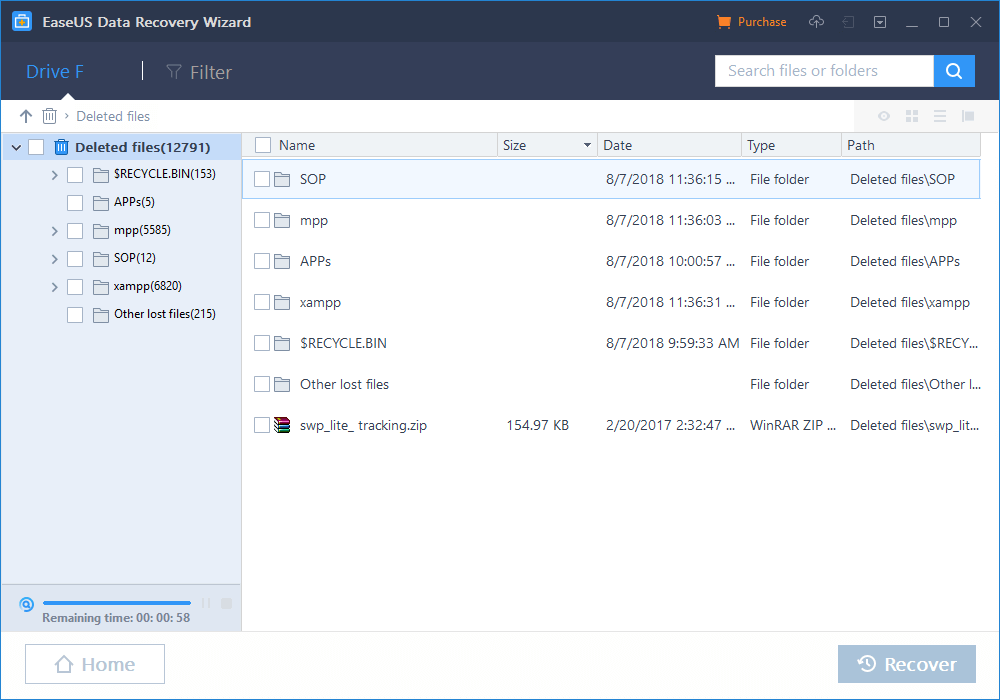 EaseUS can access corrupted, raw and non-mounting storage media, perfect for when you're out of options in retrieving your precious files. Advanced users will appreciate the fact that the software can recover documents, photos from optical drives, servers, RAID storage, SSDs and HDDs.
Recovery Process
The process of recovering lost or deleted files will almost be the same whether you're using a Mac or a PC. Simply open the EaseUS Recovery Software, then point where you'd like to scan for missing data.
EaseUS gives you a number of scan options, e.g., an external drive, a particular partition, a Windows library or your whole desktop. For deleted and non-mounting storage media, users must get to the Data Recovery Wizard so the app can pull information. The software won't require you to execute a full HD scan and saves you valuable time in the process.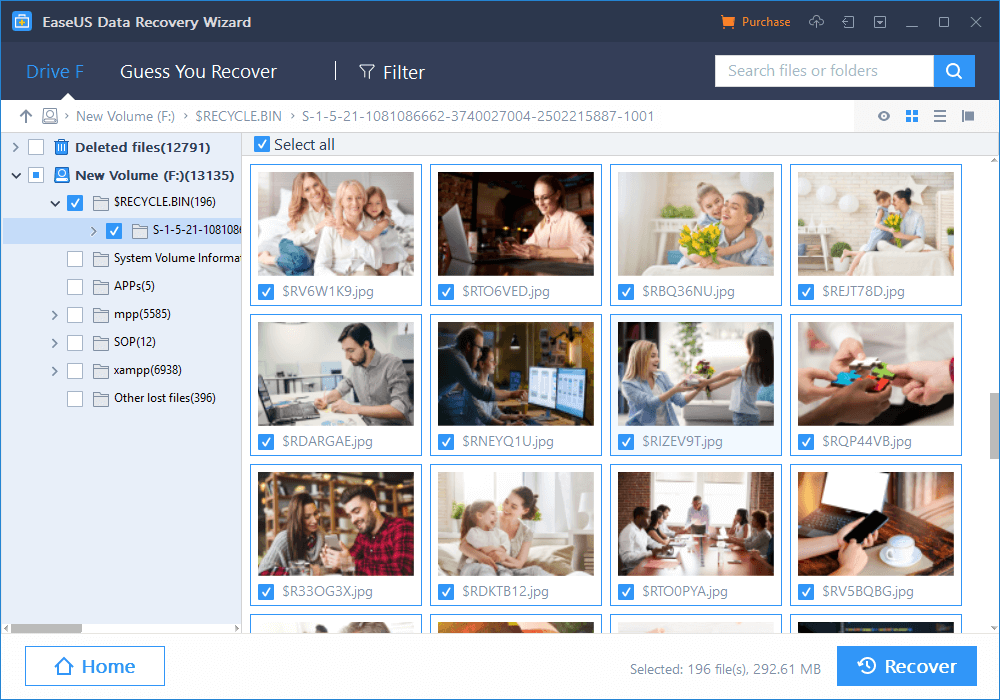 Choose your target partition and click on the 'scan' button to begin. EaseUS will start a quick scan, then do a deep scan consecutively. Afterwards, all the recovered files will show up, and you'll be able to browse according to category, file tree and more. You can also do a search for a specific file, or by extensions, e.g., jpg, txt and .mp4
Pricing
In the Windows environment the software is Data Recovery Wizard Pro, while the Mac version is Data Recovery Wizard Pro for Mac, with Bootable Media. There's a version that's cheaper but it doesn't come with the recovery CD.
Android and iPhone users can get their precious snapshots and videos recovered using EaseUS Recovery. There's a trial version that allows file retrieval on up to 2GB; afterwards, you'll be required to unlock the regular version. Tier pricing and packages are available for IT professionals and data recover specialists.
Support
EaseUS stands tall as a data recovery software that has great customer support. You can download a user manual or search through the site for video tutorials and support articles. If that's not enough, then there's also the live chat functionality which puts you with a knowledgeable representative for all queries and concerns.