Pokémon Go is one of the most famous AR games in the world, which was developed by Niantic for iOS and Android users. In this game, you have to catch Pokémon from different locations. But, to catch Pokémon, you need to walk on the streets and in cities. It is because Pokémon Go is a location-based game, and it wants you to physically present at the area to catch Pokémon of that location.
By restricting your area, Pokémon Go decreases the scope of catching more characters and getting more elements from poke shops. Are you facing the same problem? Do you want to catch more Pokémon without going out of your home?
If yes, then PGSharp Pokémon Go spoofing tool for android devices is a great pick.  This amazing tool would let you change your location in the game and allows you to collect more Pokémon. You can reach anywhere in the world without actually moving to that area.
Let's know more about PGSharp Pokémon Go spoofing app.
Part 1: Can you spoof Pokemon Go in 2020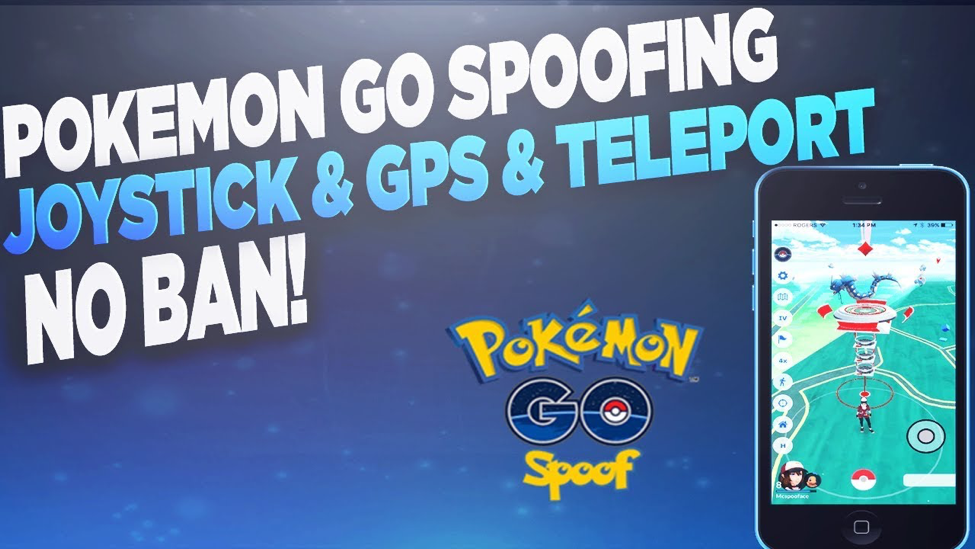 PGSharp-Pokemon Go- Spoofing-1
Spoofing Pokémon Go is possible in 2020 on android devices, but for this, you need a reliable spoofing app like PGSharp. Spoofing a location is an illegal way to play Pokémon Go, and the gaming company keeps full watch on location hackers. If you get caught for the virtually changing area in the game, you will get a warning first, and after that, your account may get suspended.
The risk of account suspension is more when you use unreliable, spoofing apps with many security issues. However, the PGSharp is a reliable spoofing tool and offers many safety features that save you from getting caught while playing pokemon from a virtual location.
Further, using PGSharp requires no root on your smartphone. You also do not need to install other applications to support them. Just install the latest version of PGSharp to cheat Pokémon in 2020. It is also best for all previous versions of the Pokémon game.
To install the PGSharp in your android device, you will need a PTC account.
After creating a PTC account for Pokémon Go, move to the official site of the PGSharp to download it.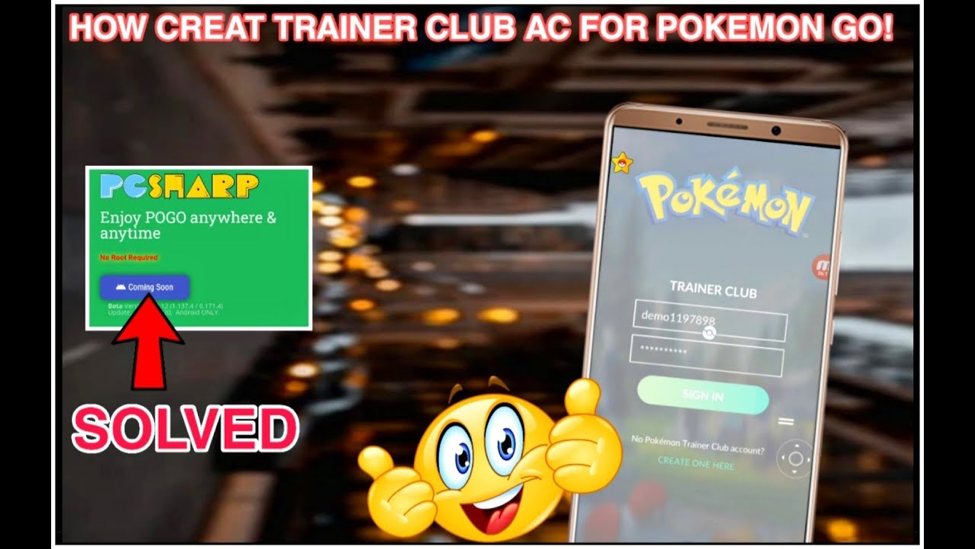 PGSharp-Pokemon Go- Spoofing-2
Once you complete the downloading, install the spoofing app on your device.
Before installation, you need to fill the Colum with beta key, which you may get online.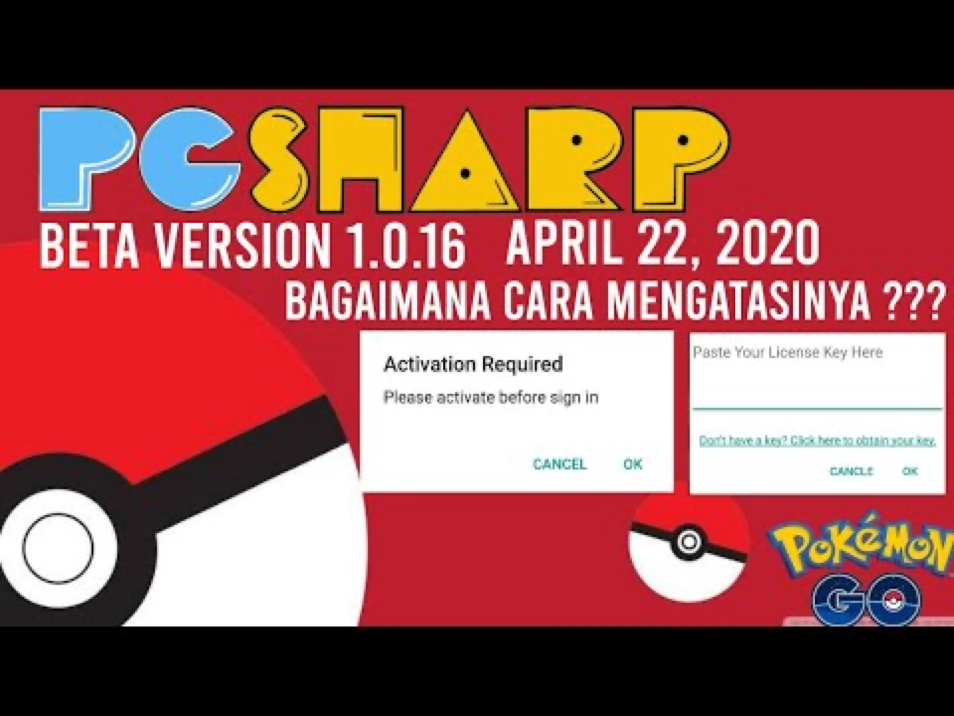 PGSharp-Pokemon Go- Spoofing-3
Now, you are ready to use the best spoofing app for android. Set your desired location in the map you will see in your app.
Part 2: How to get PGSharp free beta key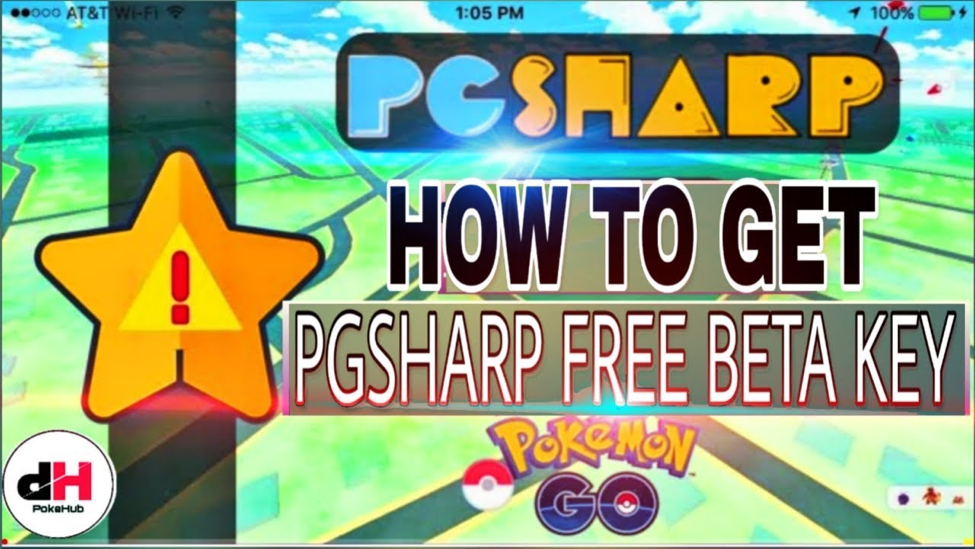 PGSharp-Pokemon Go- Spoofing-4
To get free beta key is not easy you have to wait for PGSharp server to open free service and need to register immediately to claim the key. Here are the two ways with which you can get free beta key.
Use of Opera Browser to Get Free Beta Key
Step1: Download the opera browser and install it on your device. Opera has a free VPN feature that helps with spoofing app installation.
Step 2: Try to use private mode to download the browser.
Step 3: Now, go to extensions and install auto refresh extension mode.
Step 4: You need to open auto extension in private mode.
Step 5: Open free PGSharp beta key registration page, after this activate the auto refresh extension, it gives you free beta key no.
Step 6: Now, you have the beta key, log in the PGSharp to play Pokémon Go at different locations while sitting at home.
Get Beta Free Key from the official site of PGSharp
Step 1: open the PGSharp official site on your device or browser.
Step 2: look for the sign-up button for a free trial to install the app and to get the free beta key.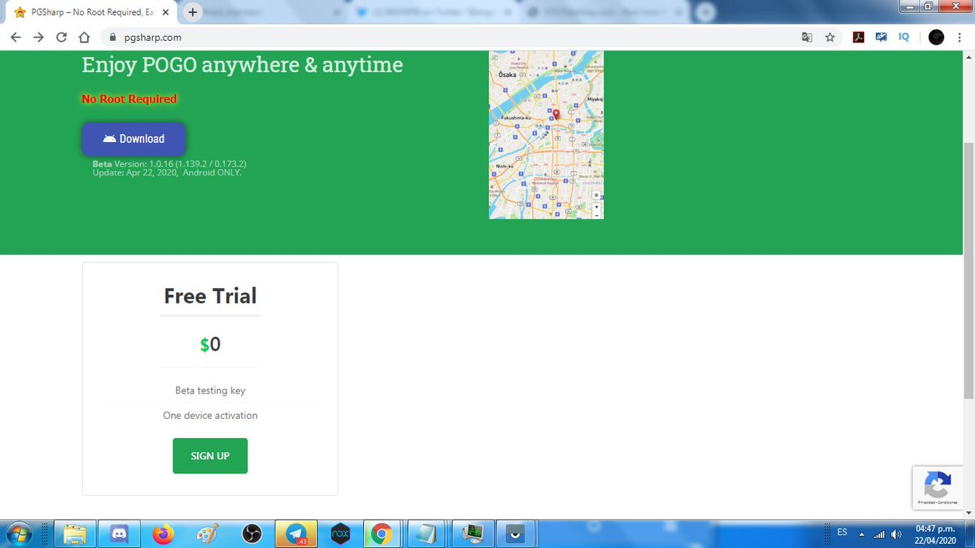 PGSharp-Pokemon Go- Spoofing-5
Step 3: It is possible that you may get an "Out of stock" message, which means the server has closed the services, and you have to wait for a new service from the server. Frequently check the page for sign up for free.
Step 4: when you get access you will get a page of beta key
Step 5: Now, you need to fill the needed data on the form you will see on the beta key page. You can also use fake data as it is free.
Step 6: After filling all the spaces, create a password that is easy to remember for you.
Step 7: Select fake currency for payment. It is a trick to get a free beta key.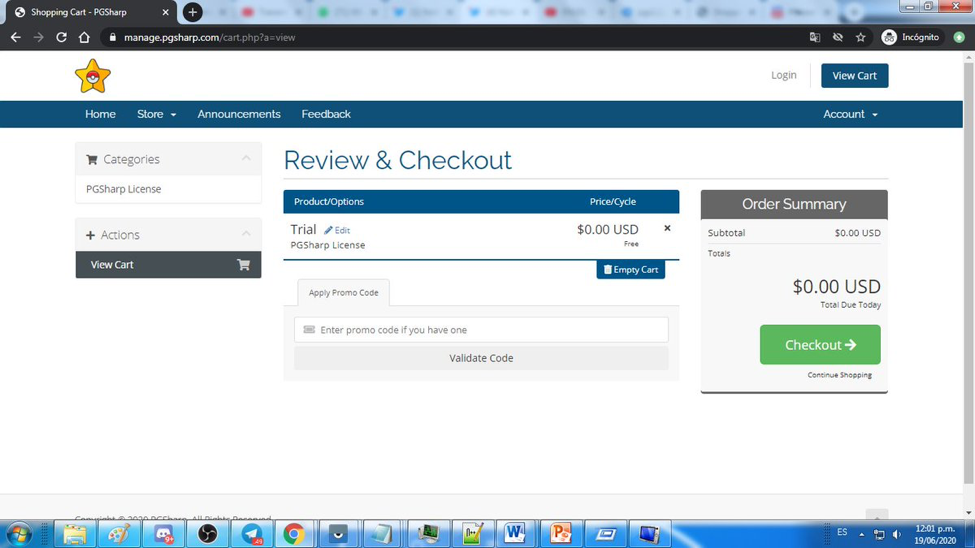 PGSharp-Pokemon Go- Spoofing-6
Step 8: Finally, click on the complete order icon on the page.
Step 9: After this, you will automatically redirect to the login page where you register email and password.
Step 10: In the beta key column, copy and paste the key code to activate PGSharp tool on your device.
Part 3: Is PGSharp Safe To Use
When you use any spoofing app, the API asks for latitude, longitude, altitude, speed, and accuracy. But most of the spoofing tools only use longitude and latitude they lack in speed as well as accuracy. This lack of features may put your data security at risk and also make you highlight in cheating Pokémon. Furthermore, it puts an impact on your Pokémon Go account.
So, to overcome speed and accuracy issues, you may need the spoofing location app that has GPS JoyStick feature. Are you searching for the best Location spoofing tool that is reliable and features joystick?
If yes, then PGShare is for you. It is the best Pokémon Go spoofing app that needs no root and has a joystick. It is a great app in which fake location values work perfectly for simulating real locations.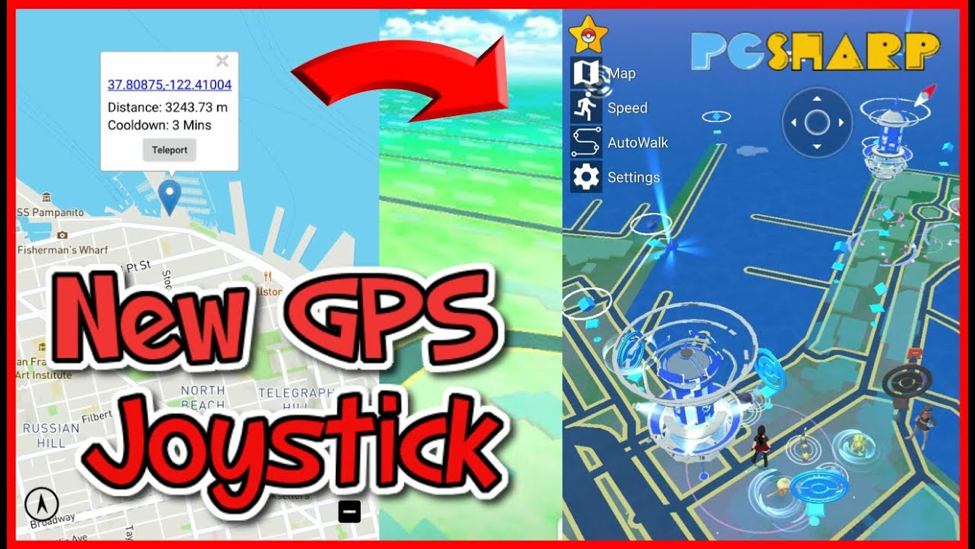 PGSharp-Pokemon Go- Spoofing-7
To top that, the security features of this app make it safe to use while playing Pokémon Go. From teleporting to automatically save location, PGSharp has everything.
3.1 Be careful when spoofing location in Pokémon Go
When using Pokémon Go spoofing tools, you need to be little careful with the selection of the app and the following things:
Do not use spoofing app regularly, as this may bring you to the radar of the Pokémon Go gaming company. As a result, your account may get suspended.
Open app at the same time on many devices registered on your account may cause trouble. So, avoid that.
Always choose the reliable and secure spoofing tool for your android device. PGSharp is great for android. However, for iOS, a compatible tool is Dr. Fone virtual location app.
Use a separate or private account to login to the spoofing apps as this will not have an effect on your personal data.
Part 4: Advantages and Disadvantages of PGSharp
4.1 Advantages of PGSharp
You do not need any root-end devices as it requires no root for spoofing.
PGSharp comes with a pre-installed Pokémon GO Joystick app, which makes it more secure and reliable.
You do not need to install any other apps like VPN and more to make it work properly.
4.2 Disadvantages of PGSharp
This app works only on the PTC account of the Pokémon Go app.
It is only available for android devices as it doesn't support iOS.
Part 5: Pokemon Go Spoofing app for iOS users
If you have an iPhone and iPad, Dr. Fone virtual location app is for you. You can easily install this app on your iPhone. It is a reliable tool and ensures the safety of your personal data as well. This app has a teleport, which allows you to set any location of your choice worldwide.
Further, with Dr.fone, you can set multiple spots as the default location to prank your friends. You only need to download it and follow the instructions as come in the downloading process.
Step 1: First, download the Dr. fone virtual location app on your iOS device after this install as well as launch it.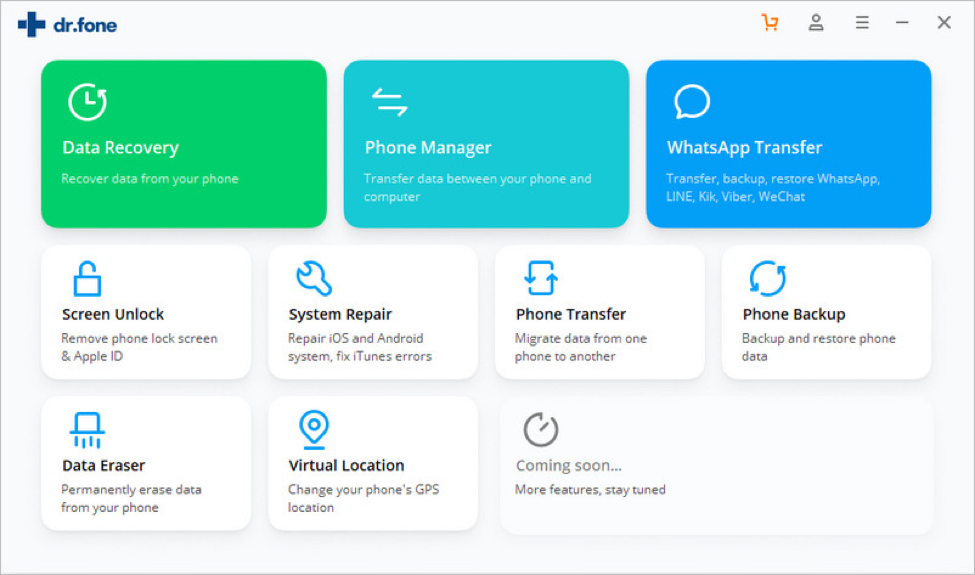 PGSharp-Pokemon Go- Spoofing-8
Step 2: Now, connect your iPhone or iPad with your PC and click on the "Get Started" icon.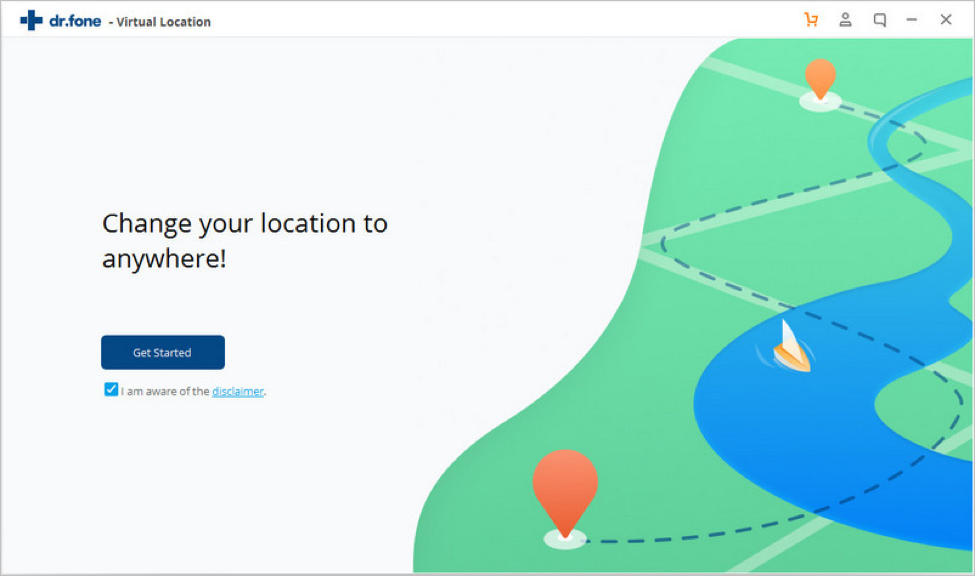 PGSharp-Pokemon Go- Spoofing-9
Step 3: Now, set a fake location on the world map. For this, on the search bar, search for the desired location.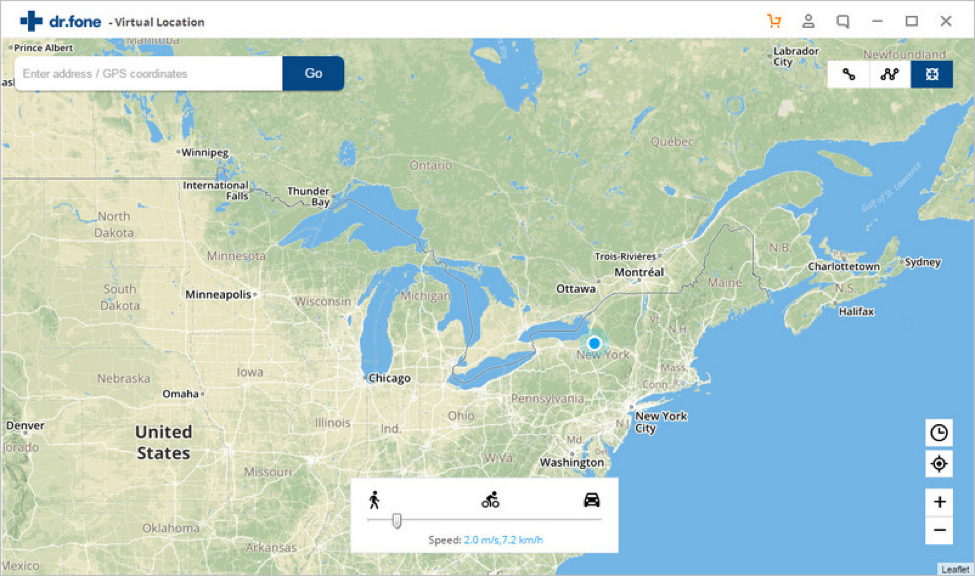 PGSharp-Pokemon Go- Spoofing-10
Step 4: On the map, drop the pin to the desired location and tap the "Move Here" button.
PGSharp-Pokemon Go- Spoofing-11
Step 5: The interface will also show your fake location. To halt the hack, tap the Stop Simulation button.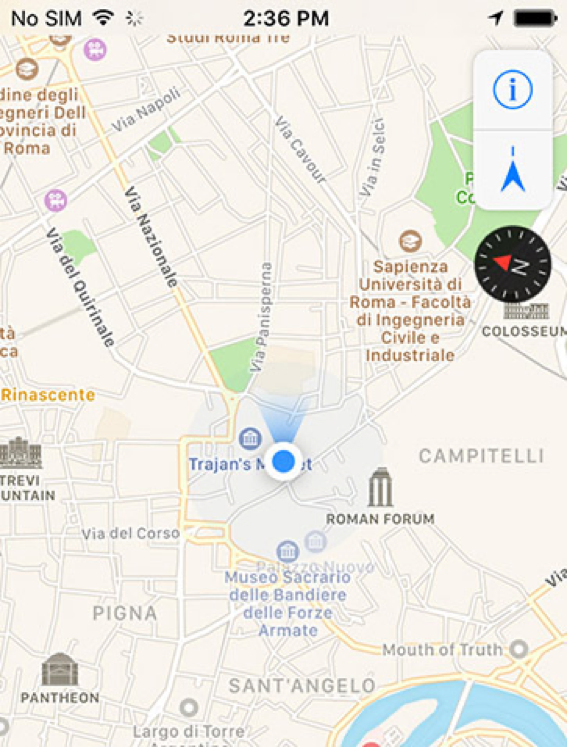 PGSharp-Pokemon Go-Spoofing-12
Download the Dr.Fone – Virtual Location (iOS) app now to catch the maximum Pokémon on iPhone or iPad.
Conclusion
If you are love to play Pokemon Go and looking for a reliable spoofing app, then PGSharp is a great choice for android devices. However, for iOS operating system, Dr. Fone tool is a wonderful app. Download these apps in your devices to enjoy Pokémon go all day long.