Pakistani hackers have hacked into the Department of Science And Technology, Government of Uttar Pradesh India official website. The hacker is named to be "Mr.X3r0" has managed to deface the index page of the website. The hacker left the following message on the deface page:
[!]- Hacked By Mr.X3r0 -[!]
—————————————–
Don't Hate Me
Hate Your Security !
You Call It Hacking
We Call it Security Awareness
Mess With the best Die Like the Rest
One Message !: Stay Away From Pakistan -_-
—————————————–
We are GreyHats
We are Anonymous
We Do Not Forget
We do not Forgive
Expect us!
./logOut
—————————————–
| Pakistan ZindaBad |
—————————————–
According to the deface page, the message added by the hacker clearly states that the hack was just to prove that the website has no security and the hack was for security awareness. Surely, the webmasters of the website might find the deface a big shock. At the time of publishing this news article, the website remained defaced.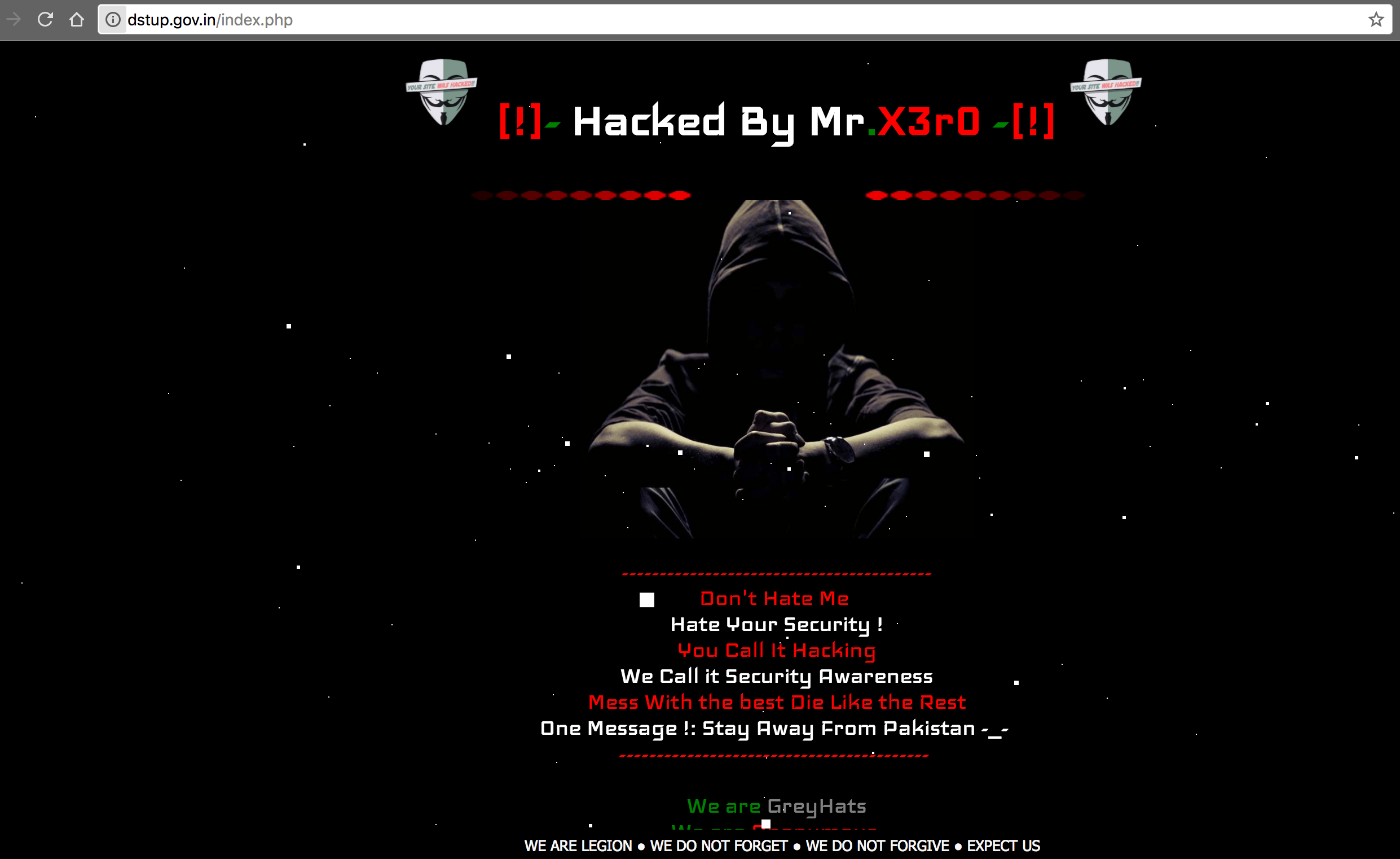 The website being the "Department of Science & Technology of India" seriously puts a big question over the poor security on the website and server. At the moment, we aren't exactly sure how the hacker managed to gain access to the website or server. We, The Hack Post journalists are currently trying to get in contact with the hacker.
Update: The website has been restored.