The telescopic suitcase handle and suitcase wheels are of more significance
"I still remember what an awkward moment is like in my last trip in Korea. A friend of mine suddenly broke the handle on her luggage, and I helped her carry the luggage in the following days of that trip. From then on, I truly realize how important the quality of luggage is ." said Elbert, a businessman in Guangzhou.
Indeed, apart from the pleasure you'll gain from enjoying the scenery or tasting the delicacy, you'll still suffer from much exhaustion in the journey. And pulling your luggage may be one of the factors that account for that. Therefore, it's essential to get suitable luggage for you. How? Here are great tips for you.
Some people would probably say" I find it quite uncomfortable when holding the handle of my luggage for a long time, the handle is a bit heavy for me. It's not easy for me to pull the luggage outsides."
Actually, there're several factors you should consider when judging if the handle is right. First of all, to test if it's of high quality, you can hold it to see if it's sturdy enough and if its material is hard wearing. Besides, you're expected to choose a light one, which can prevent your hands from being overloaded. Sunsen's 9J04DX-C2, the trolley luggage handle, can speak for that. It's particularly light, which won't give extra fatigue to the user. What's more, you can try to lift up or retract the handle to see if it moves smoothly and flexibly. This can affect the user's feeling of handling it. The last one is to look if the height of it is proper for yours.  Ergonomic design for a handle's length can avoid the situation that the luggage would hit you on the heels or drag too far behind you. That's why Sunsen produces its 9J04DX-C2.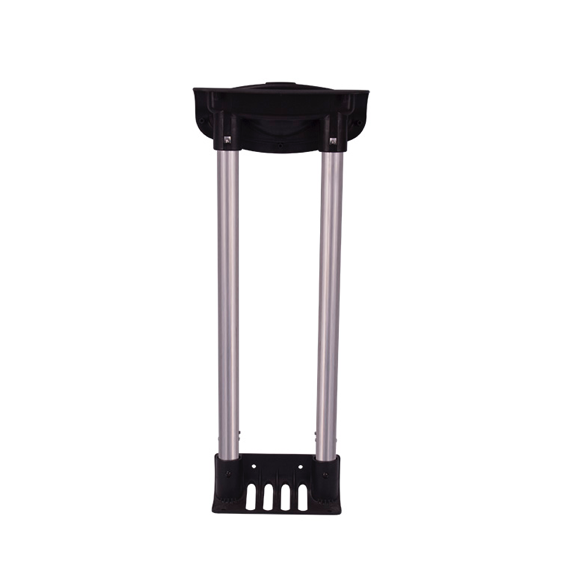 You have probably encountered the problem on whether to buy a two-wheeler or a four-wheeler.
If you use the luggage to commute to work, the two-wheeler may be enough to suit your need because it's suitable to roll on sidewalks which are uneven surfaces. However, since two wheels are respectively light so that the luggage would be prompt for tipping over when it's out of balance.
That's the reason why it's recommended to choose the four-wheeler. With luggage of four wheels, you push, pull or turn them in any direction as your will. Even in some narrow spaces, you can also move your luggage in. And if your luggage is heavy or bulk, you are able to freely manage it with the help of those four suitcase wheels. Additionally, the luggage can stand upright with four wheels, for which you're most likely to prevent it from losing in your sights. One more advantage is that in this case, the user's shoulders would not get much stress from it. Sunsen's suitcase wheels 8046-L1-P1 have these traits to meet users' needs.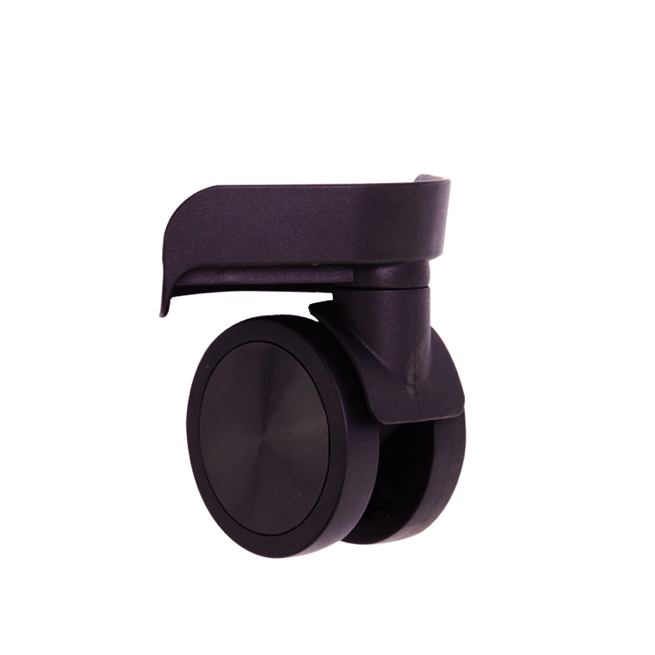 You're supposed to pick the one whose handle is anodized, which makes it not easy to be dusty.
In addition, selecting the one with the Polycarbonate and the aluminum case is suggested. This can not only prevent it from being damaged but also can provide it with a delicate look.
Before making the purchasing decision, you had better open it to see what it' s like inside. In this way, you can know the number of pockets and compartments as well as how they're distributed. How is it good? It's worthwhile if there is a special compartment for a delicate item like a laptop or the one for something precious but fragile like an expensive vase. Being able to keep other items from the clothing would be an ideal organization of compartments.
For the sake of security, it's better if the zipper has the space for a lock. Being equipped with a lock can be most likely to keep your belongings intact.
You may have experienced the situation that some parts of your luggage go wrong then you have to get the whole one replaced. So why not get the one which is able to be repaired. In this case, you can swap out several broken parts by yourself. Then you can probably save a lot of money.
Asides from that, you're suggested to choose the brand that can offer warranties of one year or more. With this service, the luggage's life can be extended so that you can have it accompany you on more trips.
On account that luggage is such an essential accessory, purchasing it online may have some risks. Instead, going to the physical store can offer you a chance to handle, wheel or lift it; through this way, you can truly know what a suitcase is actually like.
Keep these factors in mind and pick ideal luggage is no more a hassle.