A hacker going by the name of ifactoryx has hacked and mass defaced 10 Turkish Government websites. The hacker uploaded a deface page in a html formatted file named "i.html" onto each website with a message simply stating:
HaCKeD By ifactoryx
All 10 websites are still defaced, it is unknown as of yet as to whether or not the hacker ifactoryx had any malicious or political intentions. However, given the state of the message and deface page uploaded, it is safe to assume that the hacker only wanted to prove his skills and enhance the hackers full defacement list. The websites affected by the mass defacement of the server are:
www.bayramic-ezinesulama.gov.tr/i.html
www.bayramicsulama.gov.tr/i.html
www.ayvaciksulama.gov.tr/i.html
www.akbuksulama.gov.tr/i.html
www.yukariakcaysulama.gov.tr/i.html
www.bigaicmesuyu.gov.tr/i.html
www.fetbatkar.gov.tr/i.html
www.bigasulama.gov.tr/i.html
www.kemersulama.gov.tr/i.html
www.karaculhasulama.gov.tr/i.html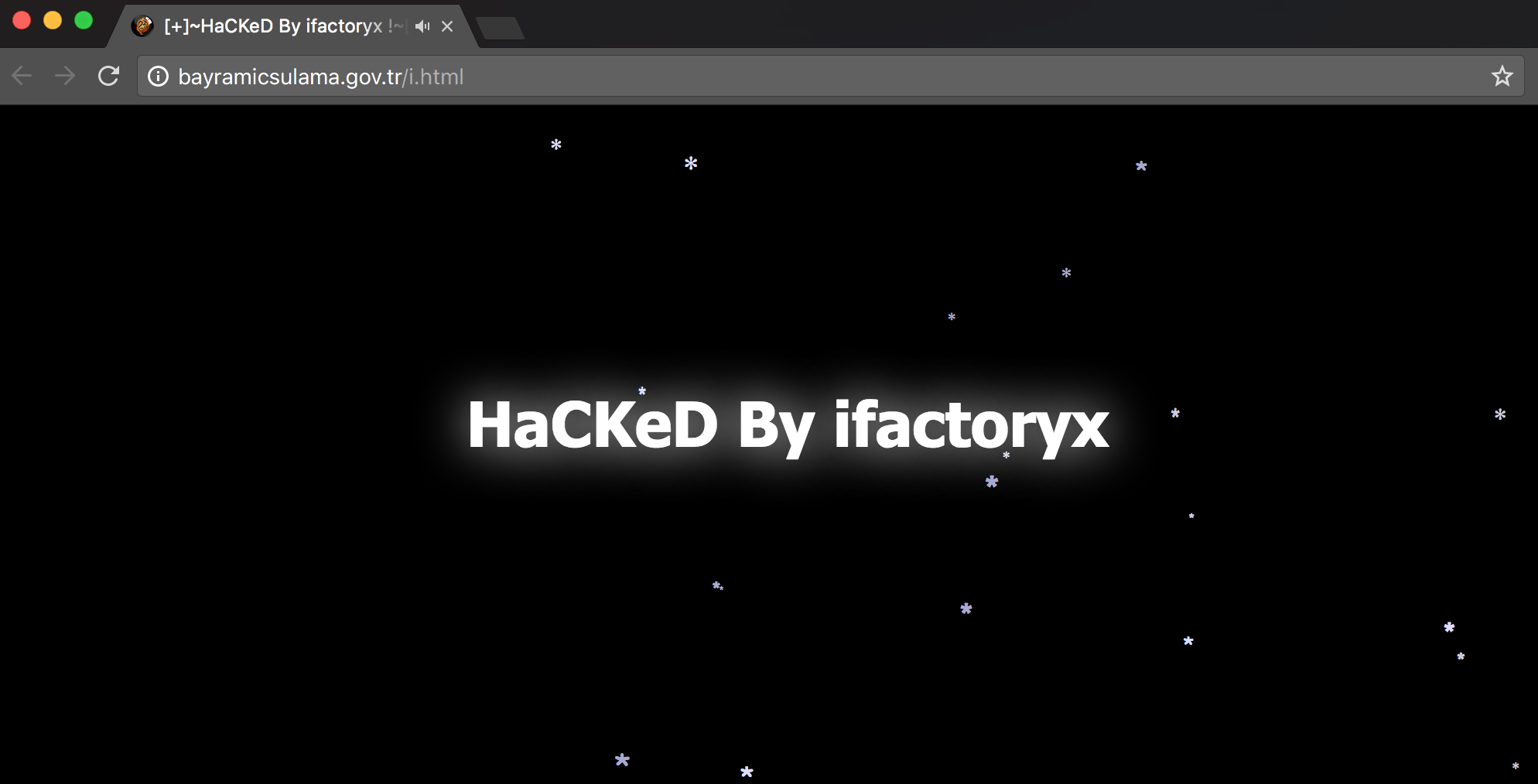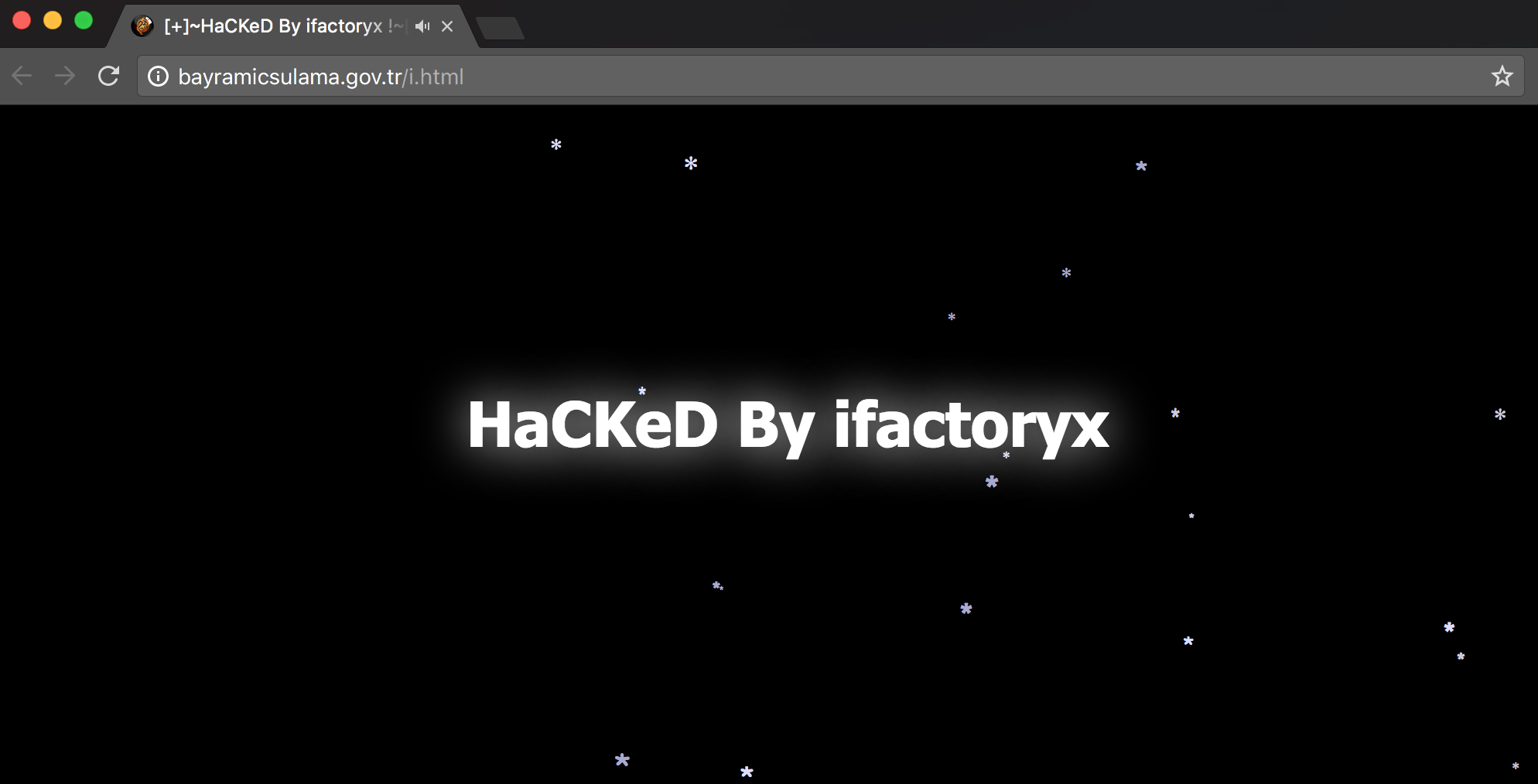 The Turkish government and web administrators are yet to address the breach. However, the attack seems to be a reoccurring theme and a tradition for the hacker. According to Zone-H Archives, the websites and server have been mass defaced twice before in the past, by the same hacker, ifactoryx. The websites were defaced around the same time in 2016, and in 2015.


The hacker has a total of 41,511 defacements to his name. It is most likely hacking into and defacing websites is just a hobby for the attacker. The attack resembles the hacks recently done by Ashiyane Digital Security Team of when they defaced 8 Ukrainian Government websites for the same motives.