Chainlink is a decentralized, blockchain-based oracle network that has the potential of securely handling smart contract information and data from outside its blockchain.
The network has the capacity to work with other blockchains, resulting in a robust new ecosystem where other currencies from different networks can seamlessly communicate with each other. This is especially true for those tokens or cryptocurrencies whose main focus is decentralized finance (DeFi).
If you have been hearing about Chainlink and wondering what it is. Here, we have explained everything you need to know about it and why you may need to consider adding it to your investment portfolio.
What is Chainlink?
Like some other cryptocurrencies out there, Chainlink is also a decentralized network. This means it is not controlled by any central authority and so has its decisive power over matters that concern the network. Smart contracts often times work using data available in the blockchain, but it becomes a problem when there is a need to receive or send data to or from external channels.
Chainlink was created to bring a solution to this challenge. Through a decentralized network of oracles that make it easy to seamlessly connect information from external channels to the blockchain with its smart contracts, Chainlink was able to resolve the problem.
Chainlink has its own token called the LINK. This is what it uses to empower its operations. As of the time of this writing, the price of one LINK token is $27.3. However, in the last 12 months, LINK has experienced a growth of about 300%, making more and more people catching interest in the new cryptocurrency.
Chainlink is a Type of Money
Although Chainlink did not come to replace fiat money or act as digital money, its network token, LINK, serves as a means of rewarding validators for the hard work they do on the network. However, you can also exchange LINK for other cryptocurrencies such as BTC, ETH, and BCH.
What do people use Chainlink for?
Well, the primary purpose of Chainlink is to serve as a bridge between outside world data and blockchain smart contracts. But that is not the only thing Chainlink is used for.
Since the Chainlink core can easily translate on-chain language to off-chain language, Chainlink can be used to connect to any external API.
LINK provides a means of making a secure, fast, and cheap payment over the Chainlink network
You can also use Chainlink as either a short-term or long-term investment and make some profit off it.
What is the Technology behind Chainlink?
As earlier stated, Chainlink works by using oracles to collect and offer real-world information from external channels to smart contracts. When a smart contract needs accurate information, it creates and submits a request in the form of a contract and asking for that data.
The Chainlink network then creates a Chainlink SLA in response to the data request created by the smart contract. This helps it obtain the required information or data from channels outside the chain. However, the SLA has to create three other contracts namely:
Chainlink Reputation Contract; that assess the credibility of the Oracle node
Chainlink Order Match Contract; which delivers the contract request to the oracles and receives the bids.
Chainlink Aggregation Contract; this is the contract created to collect all the information obtained by the chosen oracles and carries out the final reconciliation of the precise data. This data is translated into the chain's own language so that the smart contract can understand it.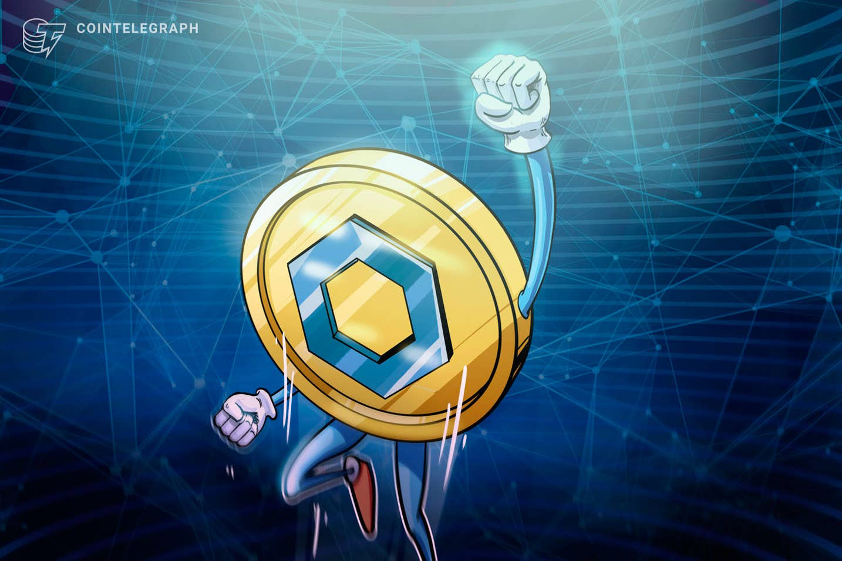 What about the History of Chainlink?
Chainlink was created in 2014 by Sergey Nazarov and Steve Ellis as a form of solution to the problems facing blockchain and smart contracts. It was developed as a means of obtaining and handling information outside the chain without putting the security of the platform on the line.
The ICO of the project took place in September 2017 and about $32 million was raised. At that time LINK was announced as the native token that will be used to run the network, and also as the currency that will be used to reward node operators.
Chainlink Mining; How Are the New Coins Created?
Unlike other cryptocurrencies like Bitcoin and Ethereum, Chainlink cannot be mined. But you can earn it as an incentive for selling services and information outside the chain through an API connected to the Chainlink network. You can also get Chainlink from different trading platforms and exchanges out there.
Chainlink as a Form of Investment; Why Should You Invest?
With the 300% increase in the price of Chainlink in the last 12 months, it isn't difficult to know why many people are rushing to invest in it. But like other cryptos, it is important to know that Chainlink is also very volatile. That means its price can rise or fall at any time and due to any reason. While this can bring huge profits sometimes, it can also bring a huge loss.
So it is best to invest in Chainlink by limiting risk as much as possible. However, below are some reasons many people invest in Chainlink:
They are no longer satisfied with their main source of income and so are looking to make it a second source of investment
They are in love with the growth and use case of Chainlink and so want to be part of the revolution
Investing in it for a short-term to get quick and easy profit.
Looking for a way to store their money and wealth in a decentralized environment
Where Can You Buy Chainlink?
Chainlink is now available on a wide range of platforms out there, so you are not going to be facing any problem buying it. But before choosing any platform to buy your Chainlink, make sure you do your homework on the platform so you don't end up losing your money.
So factors to look out for when choosing an exchange to use for buying and selling Chainlink are:
Ease of use
Commission rates
Ability to operate on the platform
Customer support
Deposit and withdrawal
Track record, etc.