Nowadays, smartphones have been gradually popularized; almost everyone owns one. You might not even notice, but as a matter of fact: the surface of the mobile phones will produce stains, bacteria and also other health problems in daily use, causing disease risks to people's health. Therefore, the role of phone sanitizer is increasingly prominent.
UV phone sanitizer, as the name suggests, uses UV lighting technology to adhere to the toxic and harmful viruses, bacteria on the mobile phones, and prevents the proliferation of bacteria on the surface.
Do we really need a phone sanitizer? What benefits could it bring to us? Here are the top three reasons why you must have one.
1/ Mobile phones are full of astonishing dirt
These years, the most significant upgrade of mobile phones was the "full screen", which meant that the screen of mobile phones was extended to its limit. With the popularization of touch-screen mobile phone applications, the problems brought by them are gradually increasing, especially the health problems, which deserve more attention from the public.
Researchers have found that a cell phone carries 18 times as much bacteria as a flushing handle in a toilet — 120,000 bacteria per square centimeter. According to this calculation, the whole cell phone has at least millions of bacteria. This number can even beat the bacteria on the toilet seat.
Even under such circumstances, few people would "sterilize" their cell phone, and the number of bacteria on the screen of the cell phone could be kind of frightening.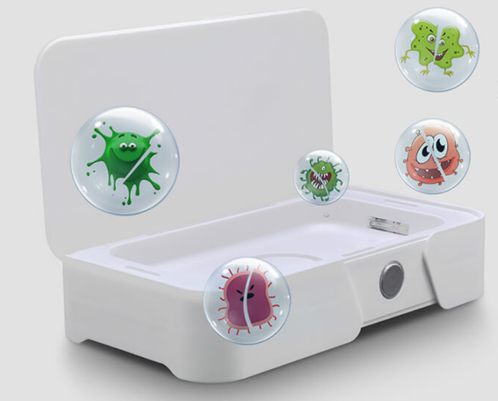 2/ UV phone sterilizer can do a thorough cleaning
Comparing to disinfecting mobile phones with paper towels or cotton pads, and wiping the whole cell phone with alcohol, the phone sanitizer could provide better cleaning effect, meanwhile leave no sanitary corner.
UV phone sterilizer uses UV light to kill 99.99% of bacteria. At the same time, the cooperation of UV light bulbs and the reflective interior could ensure no dead corner being missed out by the sanitation. It is scientifically proven and tested by independent third-party laboratories to kill most common household germs in 6 minutes.
With the UV phone sterilizer, you could make 360-degree sterilization, let alone dead corner. It not only makes the mobile phone cleaner but also has no influence on the operation of the mobile phone since no liquid is involved.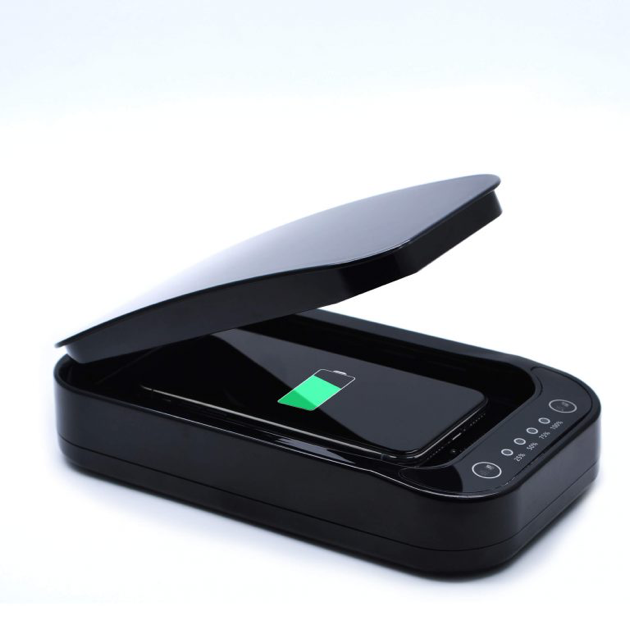 3/ UV phone sterilizer brings convenience
This UV phone sterilizer, shaped like a box, can be open and put into the mobile phones easily. A few buttons being clicked, you could have your phone washed totally without any extra attention. Most of the time, one UV phone sanitizer could be used for different mobile types with their compatible sizes. Thus, owning one UV phone sanitizer, your whole family is at the service.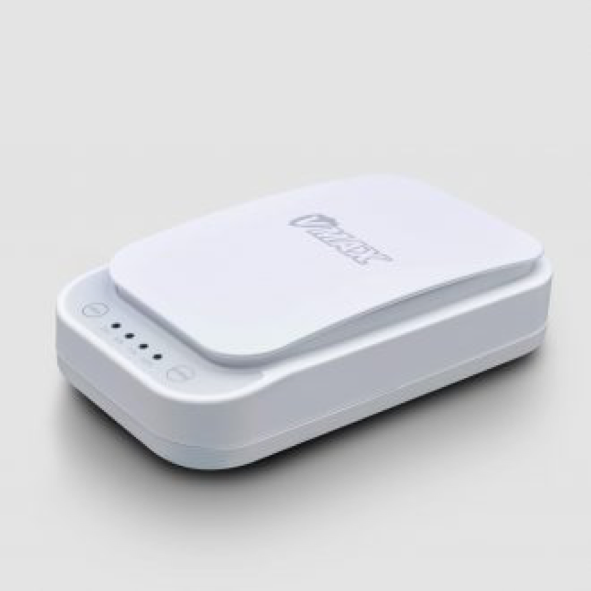 Recommendation
Among all the UV phone sanitizer, the DMAX mobile phone sterilizer is worth mentioning.
DMAX is a technology-oriented enterprise with nearly 10 years of experience in manufacturing mobile phone accessories, who integrates the R&D, design and production of the screen protectors and mobile phone sterilizer, providing millions of products for mobile device users throughout the world.
Now it has been a leading manufacturer of screen protector and phone sanitizer in the industry with state-of-art technologies. Aiming for better service for customers, DMAX continuously improves the product quality inspection standards and customer service.
They produce four classical types of UV phone sanitizers; all are compatible with Huawei, Samsung, Xiaomi, and other famous mobile brands. They could provide the sterilization, secondary disinfection in a short time. By the way, wireless charging is also available. Apart from the phone sanitization, small objects like underwear, socks, baby toys, forks, knives, watches, eye-glasses, toothbrush, jewelry, keys, Bluetooth earphones could also be cleaned in this box. Owning one UV phone sanitizer saves your worries about the disinfection of all the little pieces of stuff.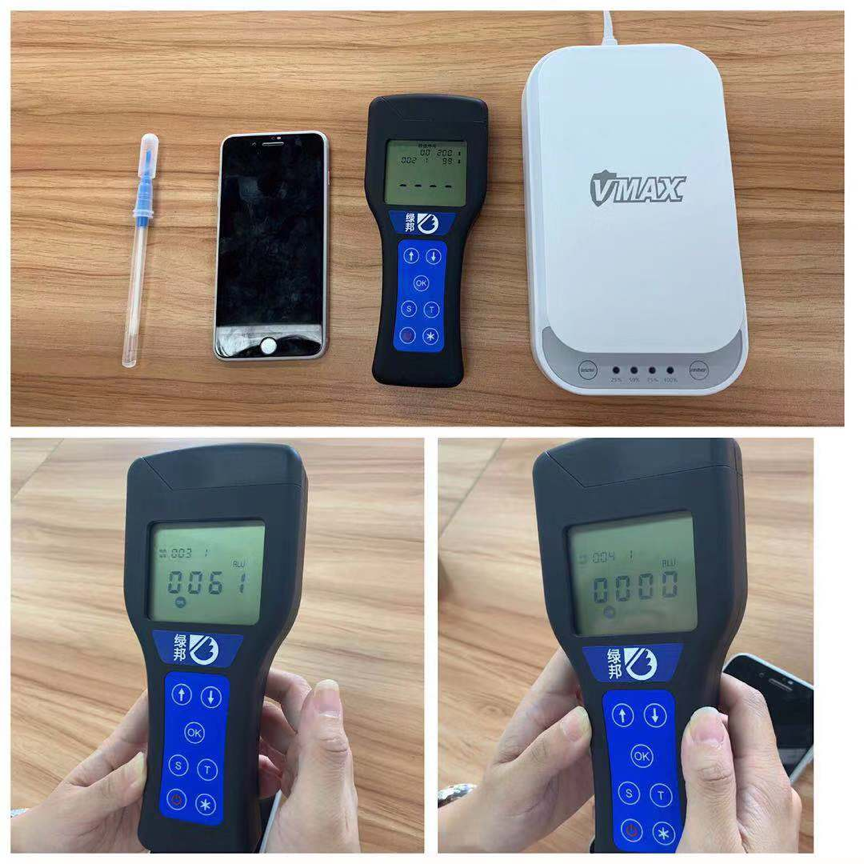 Still hesitate to own one UV phone sanitizer? Your health would not wait for your actions. 'It's high time for you to purchase one DMAX UV phone sanitizer to give your health the sufficient protection.