QR codes are unique pieces of scripts that can do a number of things. Businesses can utilize online-generated codes to give customers a quick, smooth transition to resources they need or are looking for online.
Technically speaking, QR codes are similar to barcodes on supermarket items. While barcodes only work vertically, QR have a lot more depth and variation as both vertical and horizontal lines may be used. In fact, QR is the natural evolution of UPC codes as they hold 350 times more information.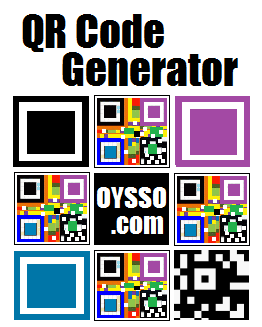 What Can A QR Code Contain?
– A redirect mechanic to an app users can download on the App Store or Play Store.
– Media files, including photos, mp3s, etc.
– Business information such as customer reviews, logo, email and contact details.
– A URL to a website or a landing page.
– Get you access to a Wi-Fi hotspot.
How Does It Work?
Business owners can easily generate QR codes using their mobile phone online. Oysso provides 100% unlimited code generations and non-expiring images. Then, place it where it gets a lot of traffic and is likely to be scanned by people who want to know more about your brand.
A code scanner looks at the QR code, analyzes it and reveals the action and stored content within. Almost all smartphones have the ability to scan a QR code right from their camera, while older models will need a code scanner from the Play Store or App Store.
Users of the code can quickly get the information they need without having to do anything else. They won't have to open up another app, memorize a string of letters or numbers or write down your website's URL address or physical store location.
Businesses often use a QR code generator for their marketing or promotional purposes, such as when they're giving away coupons for free shipping, $10 off or freebies, for example. All customers have to do is scan the QR code and the offer will be fulfilled at the checkout.